Baseball Districts, Round 1 - FINAL #5 Wheaton - 12 #4 Walnut Grove - 1 We will face #1 Billings on Monday at 4:00. @scoreboardguy @monettsports @cassdemsports @ozarksozone

Elementary Families, We have almost made it to the end of the year. We have some exciting activities planned for the last week of school. Wednesday, May 19th- We will have Sports Day that will start at 9:00 am. In order for your child to participate in Sports Day, they must have their library books turned in or paid for. We will also be hosting our Elementary Awards Assembly on Wednesday, May 19th at 1:30 in the high school gym. Parents are welcome to attend and are encouraged to mask during the assembly. Thursday, May 20th is our LAST day of school. We will have our talent show at 9:00 in the high school gym. Parents are welcome to attend and are encouraged to mask during the assembly. School will dismiss at 12:40 on the last day of school Thursday, May 20th.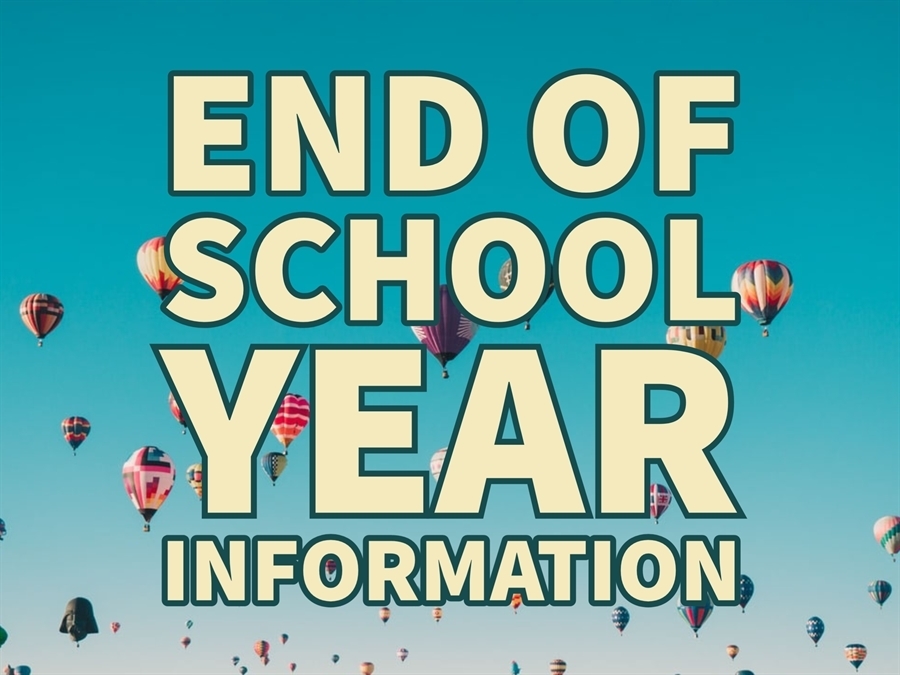 Our Choir students would like to share these performances with you! A big "thank you" to Mrs. Billie Jo Hardy for loving Wheaton and bringing some sunshine to our school! You will be missed here! Fly Away Home
https://rb.gy/a6m4qh
Walk through Life
https://rb.gy/mtfe7y

Graduation is this evening at 7 pm. Masks are recommended if planning to attend. Congratulations to each of our graduates! #2021Seniors #WHSDogs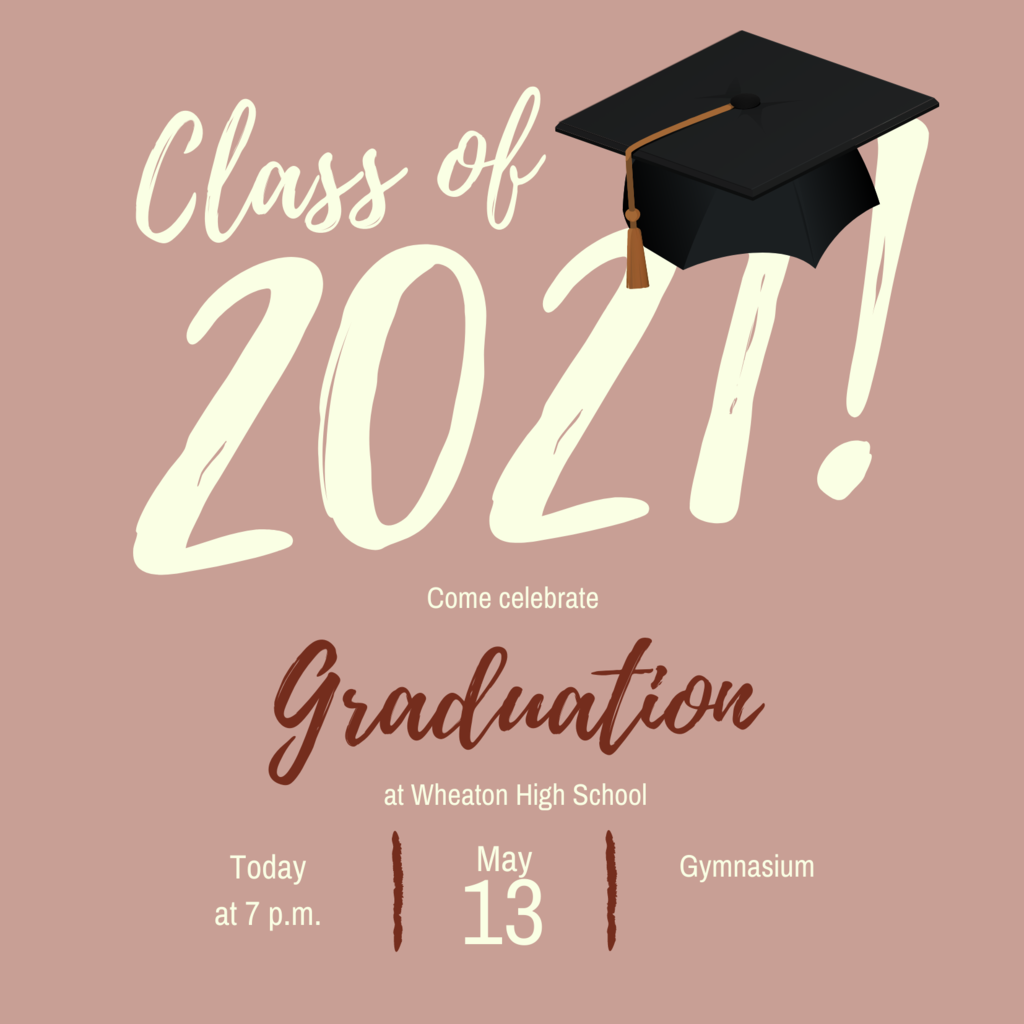 WHS Baccalaureate is this evening at 7 p.m. Masks are recommended if planning to attend.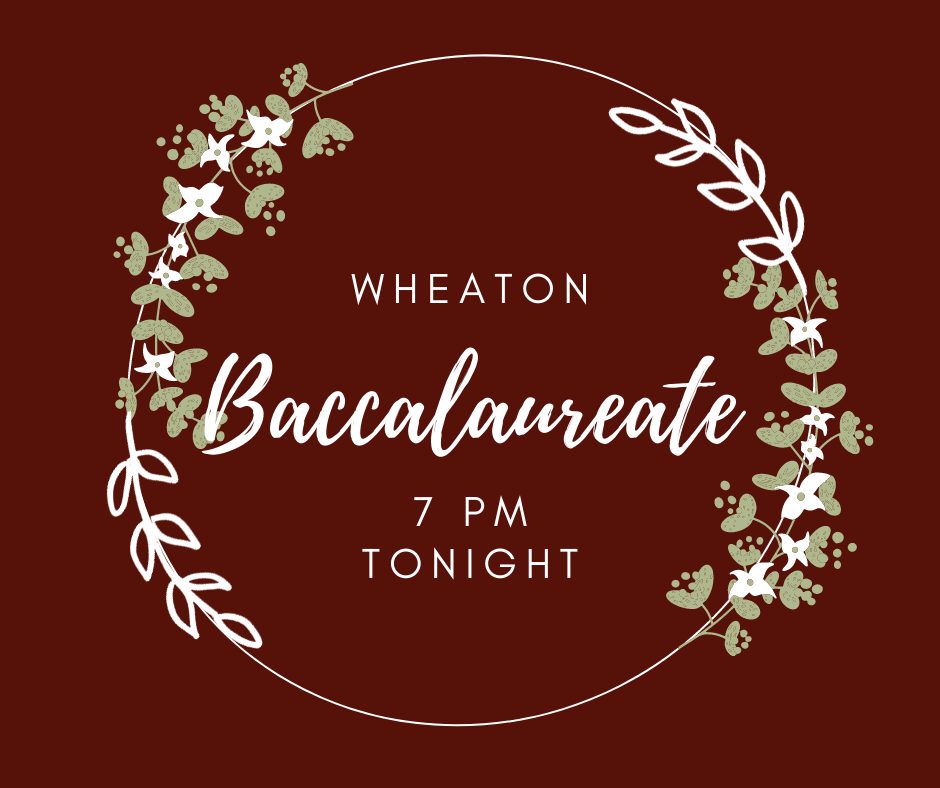 UPDATE: The baseball game tonight vs. Sarcoxie has been moved to Sarcoxie. Senior Night Recognition for Spring sports has been moved to tomorrow morning following the Awards Ceremony at 9:00am in the gymnasium. Parents are welcome to attend!

Our community is so supportive of our students! These seniors recently received very generous scholarships to further their education courtesy of the FFA Alumni & Booster Club, Athletic Booster Club and the Tracy Prigg Memorial Scholarship, THANK YOU!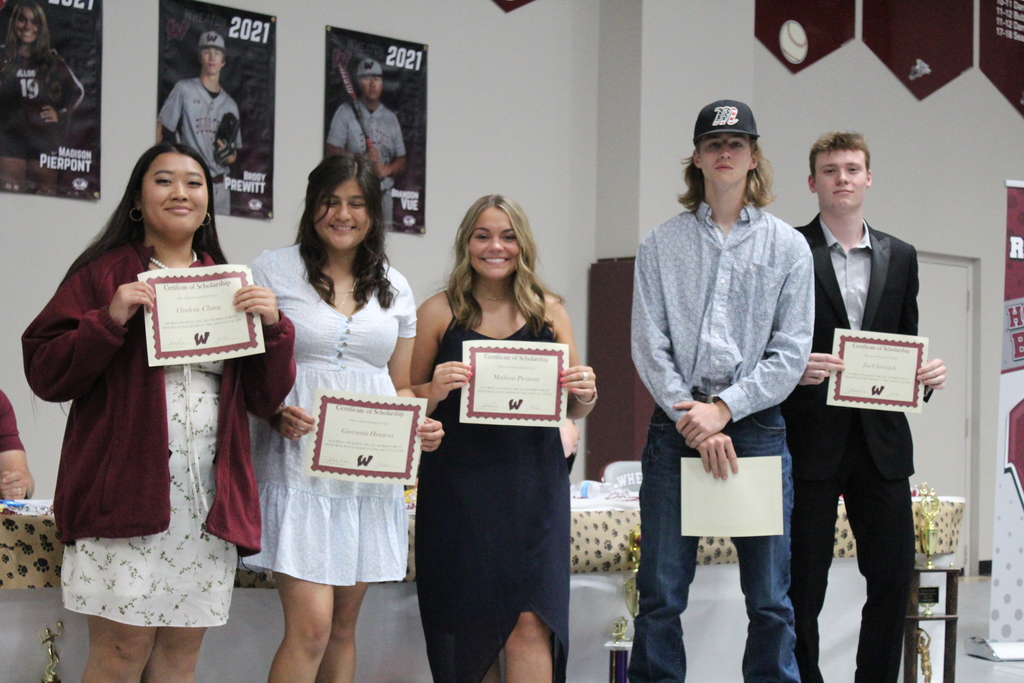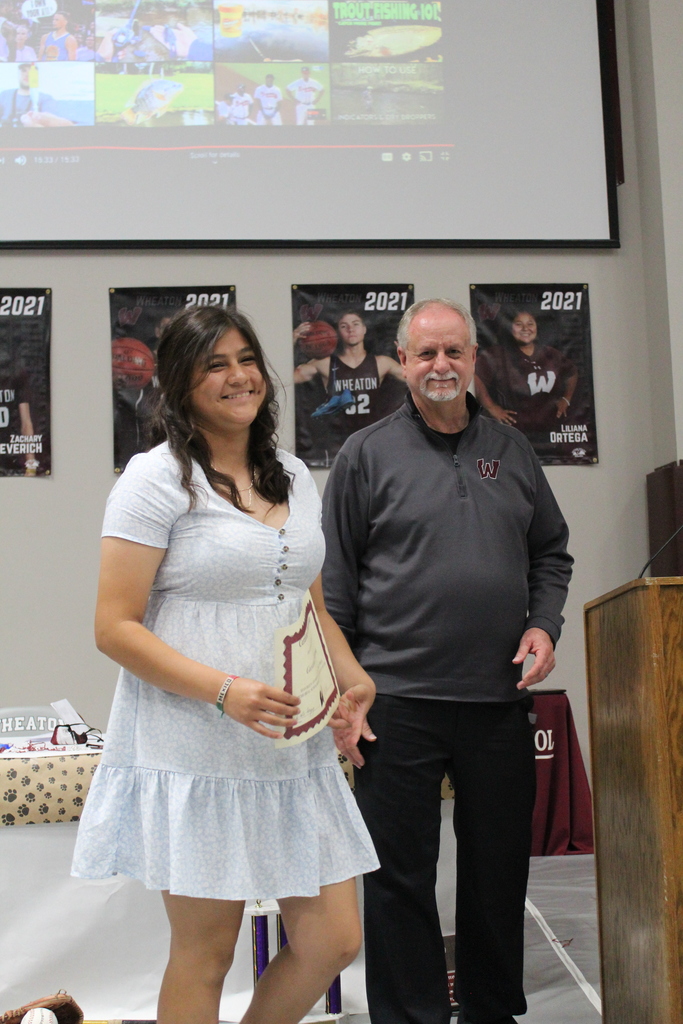 Thank you to the following for the delicious lunches and showing us love throughout this past week! We appreciate all of you! *Ridgley Southern Baptist Church *Wheaton Southern Baptist Church *Wheaton United Methodist Church *Solid Rock Southern Baptist Church *PTCO

Today is School Lunch Hero Day! These ladies are nothing short of heroes. We appreciate them, and all of the work they put in daily to make sure we are fed!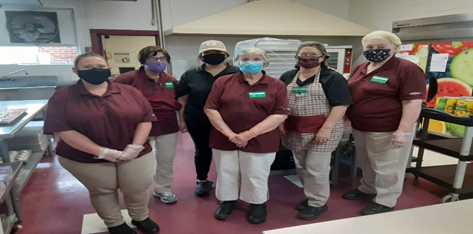 BASEBALL - FINAL: Wheaton 10, Hurley 2 GO BULLDOGS!

On Tuesday, May 11th we will be recognizing all spring senior athletes (baseball, softball, and track) at the baseball game vs. Sarcoxie. Recognition will begin at 4:30, and the baseball game will follow. GO BULLDOGS!

The softball district tournament begins tomorrow in Miller! Our Bulldogs will take on Purdy at 1:00. If you plan on attending, Miller is highly encouraging fans to bring lawn chairs. Admission is $5 for ages 6 and up. GO BULLDOGS!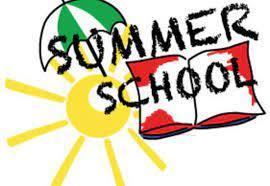 Softball Senior Night has been rescheduled for Wednesday, April 28th at 5:00 vs. Golden City.

The @WheatonFFA Forestry team took 12th place at the state contest over the weekend. Today the whole team had recess in the snow. Pictured are: Zac, Gavin, Ty, Jackson & Jack and Snowman.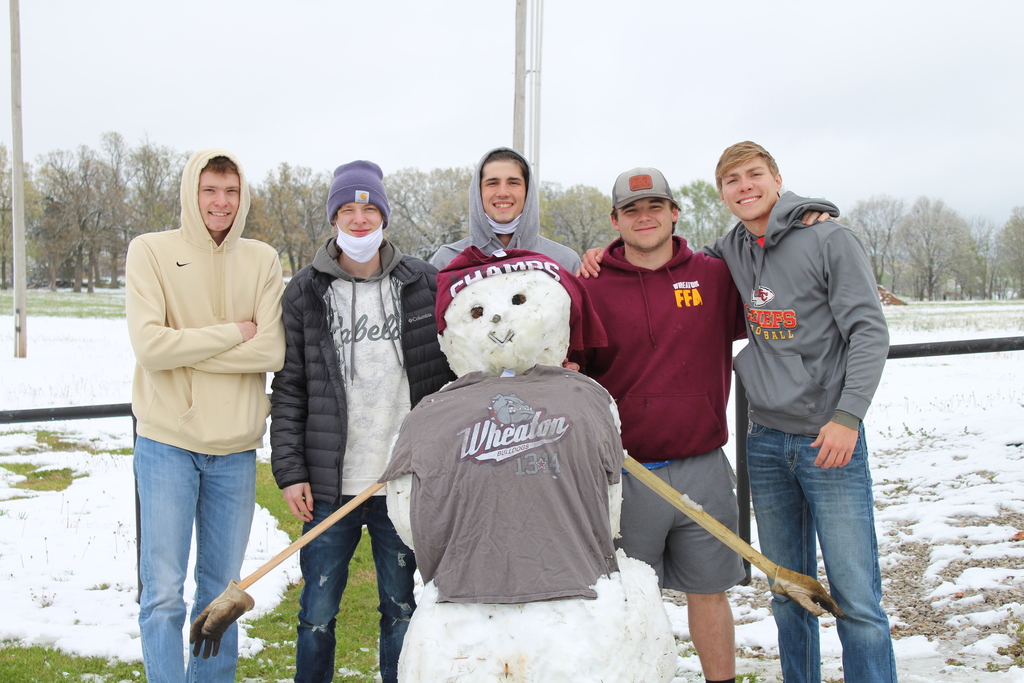 April 20,2021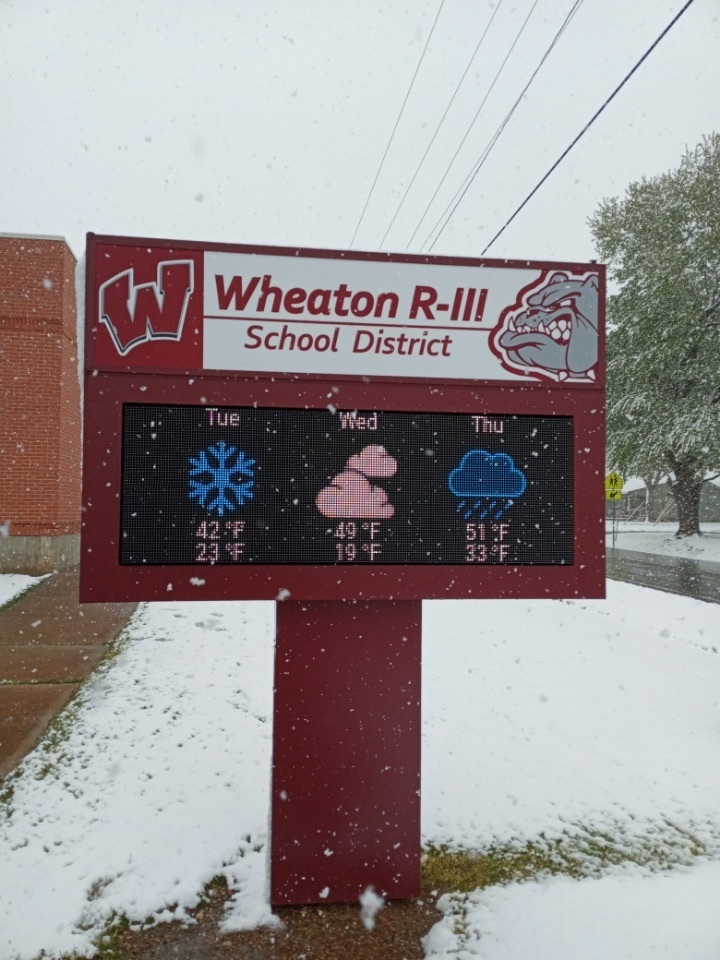 Preschool Screenings begin this week. Your child must be 3 by July 31, 2021 in order to be eligible for preschool. Call the office at 417-652-7240 to set up your screening!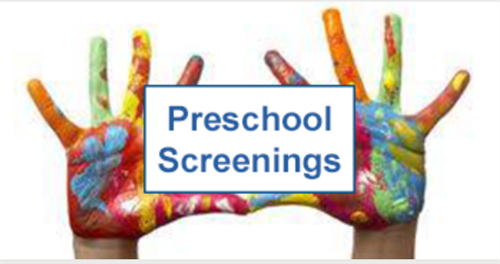 This morning, these boys (and Mr. Hendrix) are in the woods, somewhere outside of Columbia, MO doing some "timber cruising" at the @MissouriFFA State Forestry competition. Good luck guys! Make us proud!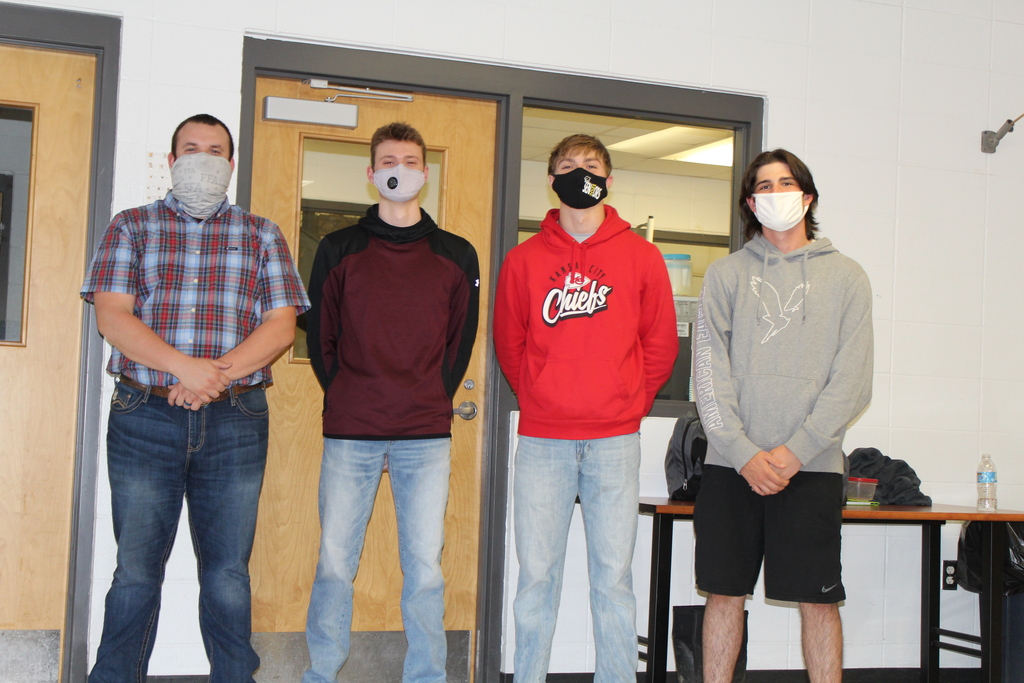 HS Baseball - FINAL Bronaugh 0, Wheaton 15 Bulldogs (3-7) Next: 4/19 vs. Southwest @scoreboardguy @monettsports @cassdemsports @ozarksozone @KODEsports @KSNLocalSports