Senior Spotlight - Lori McNeill WHS Class of 2022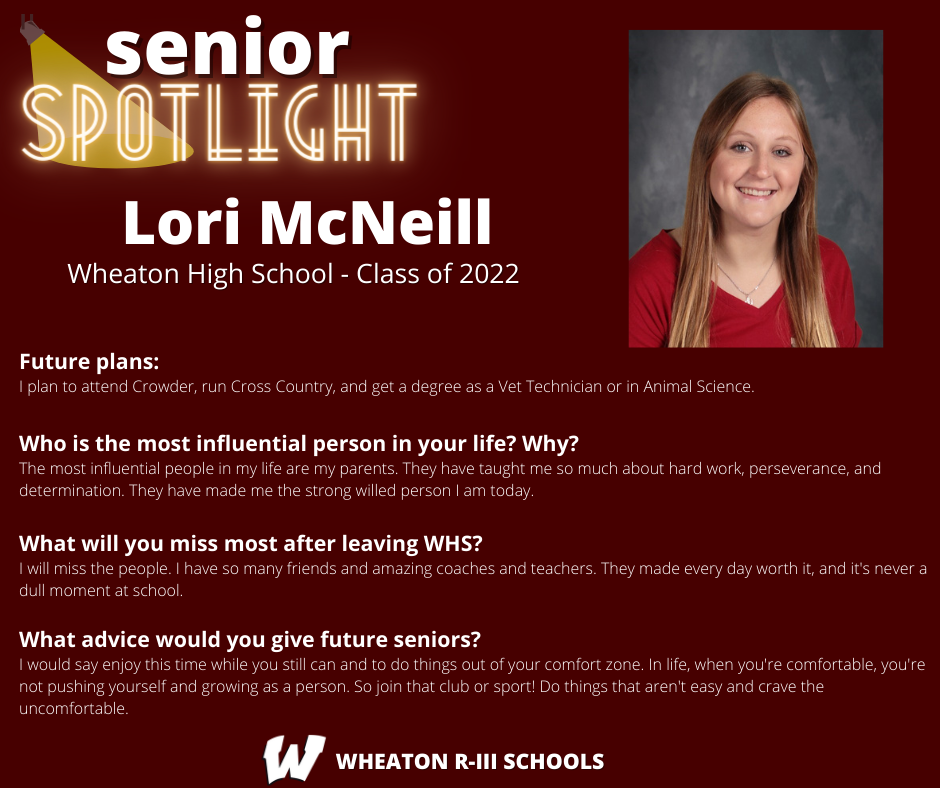 Our FFA greenhouse will be opening this Saturday, April 16th from 9 to noon. Weekdays from 9 to 3 through May 21st. See attachment for prices and varieties. Message the Wheaton FFA Facebook page for more details.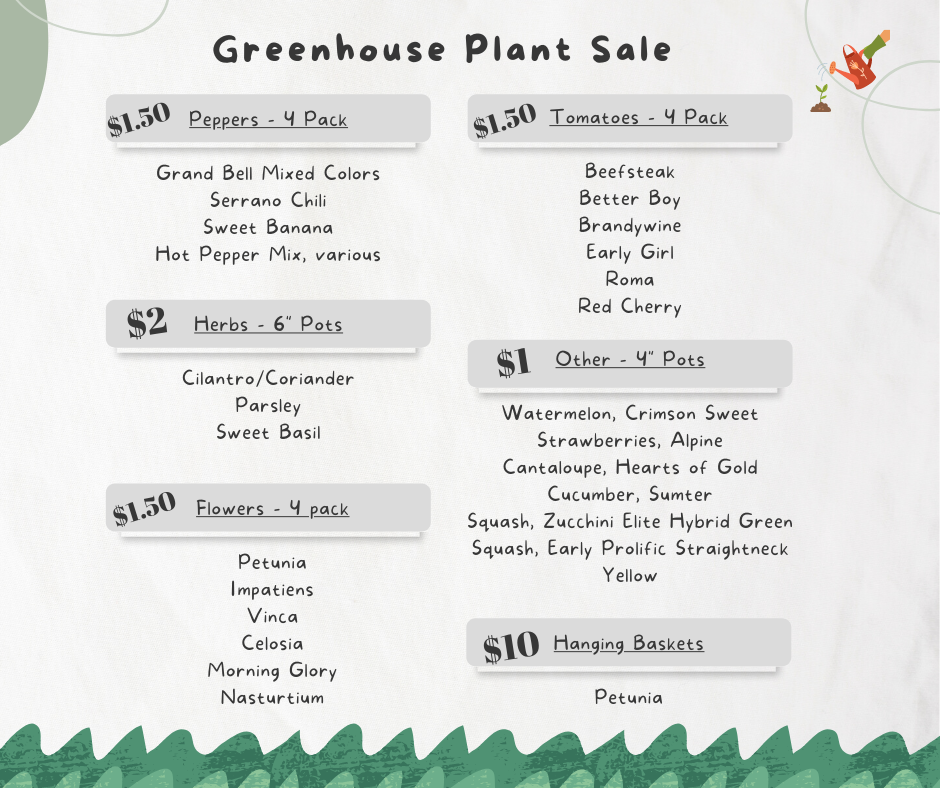 Roaring River State Park offers a student program (Missouri State Park Explorer Program) where students are asked to prepare a picture of a Missouri plant or animal, using only natural substances. The best picture(s) will be eligible for display at the Ozark Chinquapin Nature Center. Two or more of the top contestants, shown below, will have their pictures displayed in the coming months for all tourists to view. Mrs. Menefee's Class 1st - Kira Hardwick (Cardinal) 2nd - Carter Bowman (Raccoon) 3rd - Haylon Hughes (Badger) 4th - Abigail Gamez (Barred Owl) Mrs. Mataczynski's Class 1st - Anastasia Atkinson (Gray Squirrel) 2nd - Mae-Lea Earnshaw (Turkey) 3rd - Haylee Pointer (Great Horned Owl) 4th - Dawthlei Tial (Goldfinch)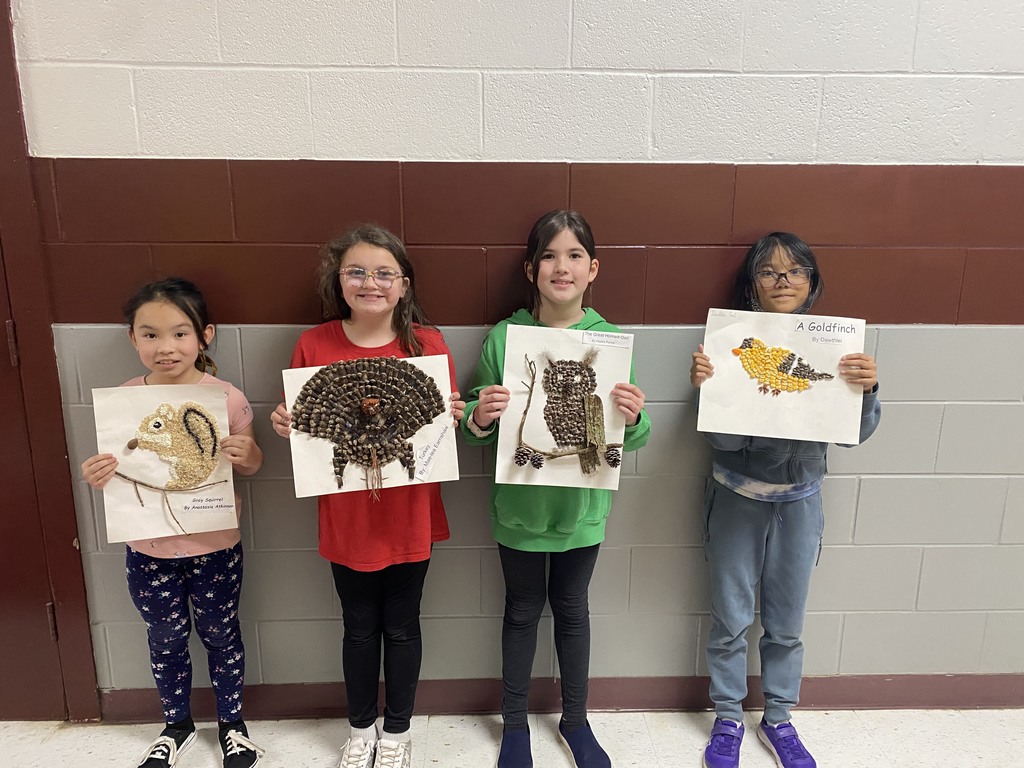 Reminder: Classes will not be in session tomorrow or Monday for our April break. Events will be still be held, weather permitting. Enjoy your holiday weekend!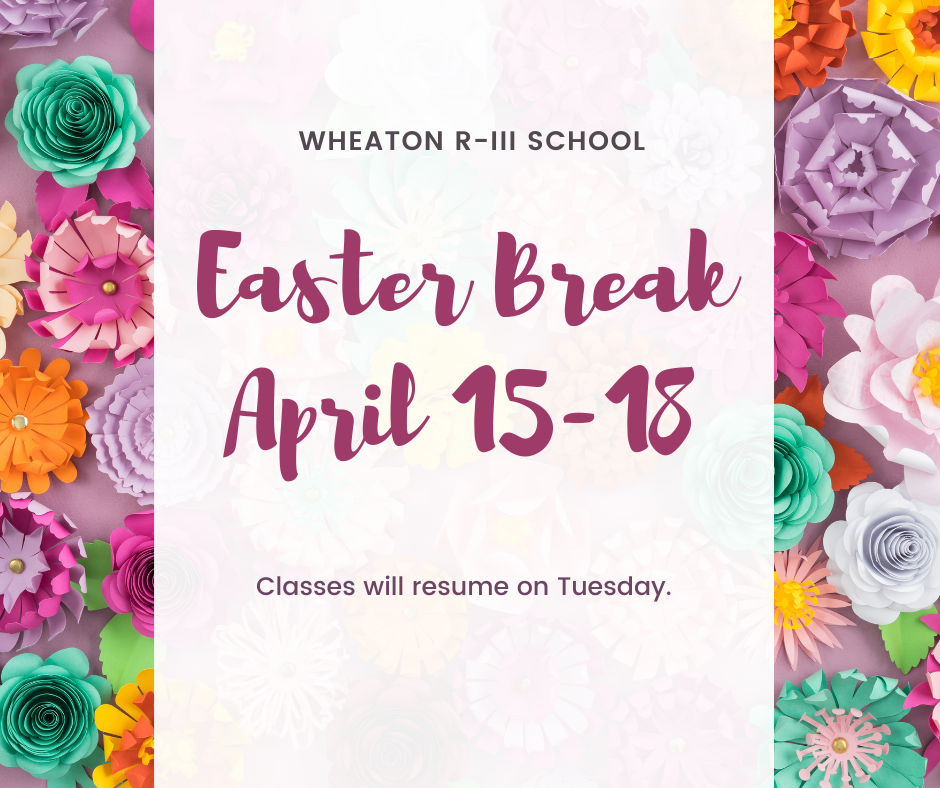 The Bowers-Rutledge Chapter of the National Honor Society at Wheaton High School inducted 9 new members this afternoon. Front row: Lily R., Kadence M., Lori M., Monica H. Middle row: Hayden R., Blake M., Wyatt G., Jianna C., Allison W. Back row (members): Zoey M., Abbey B., Patti V., Pa V., Joselyn J.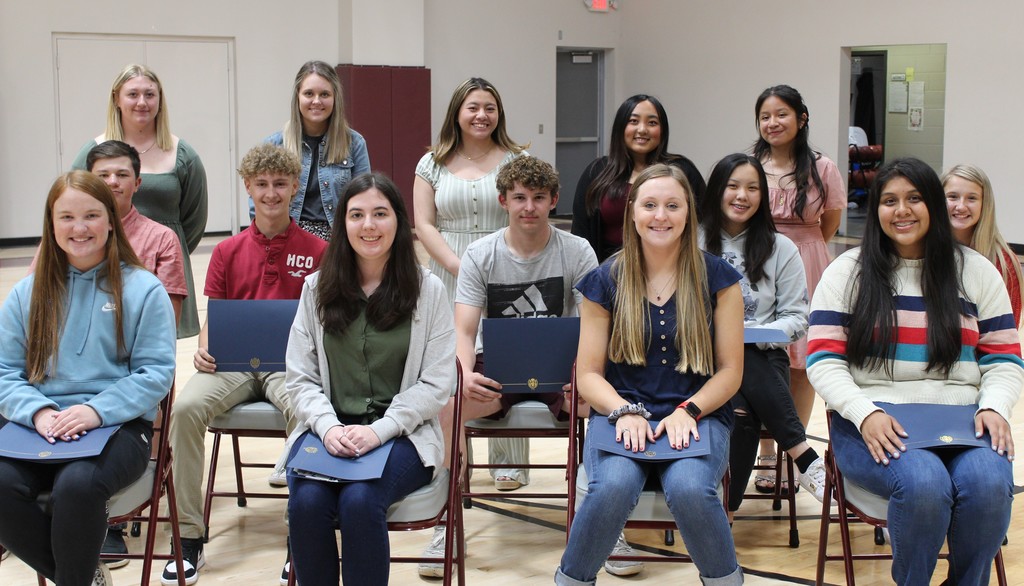 Come join our Wheaton Team!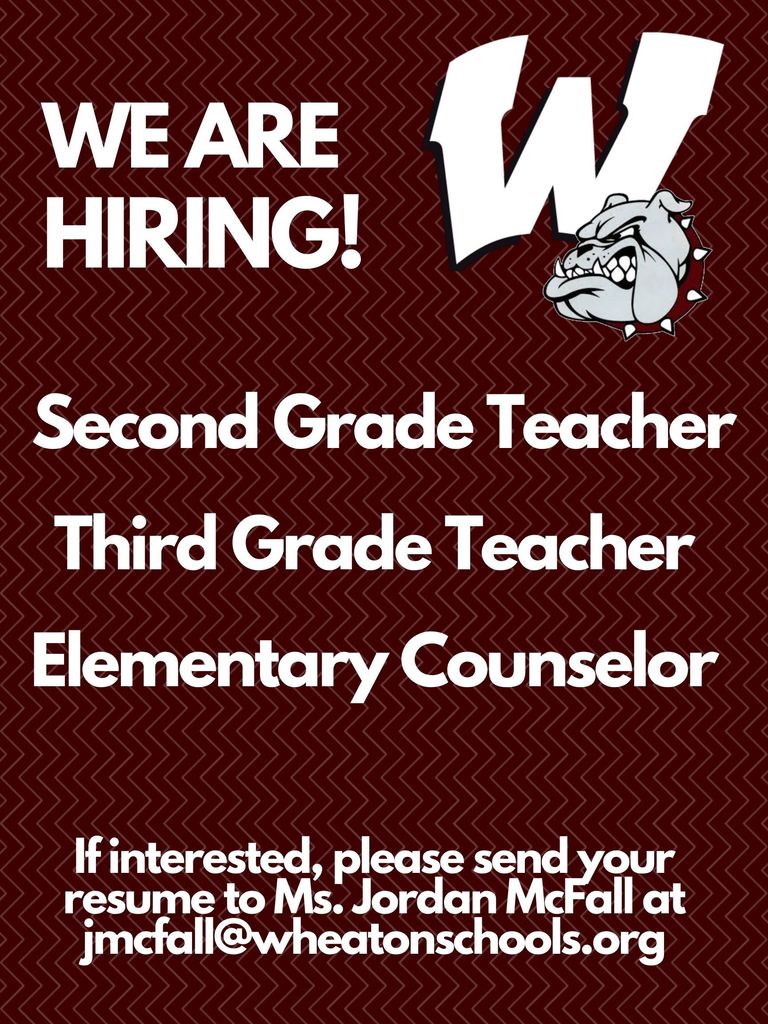 It's about to get real. . . Graduation will be ONE month from today! #WHSDogs #Classof2022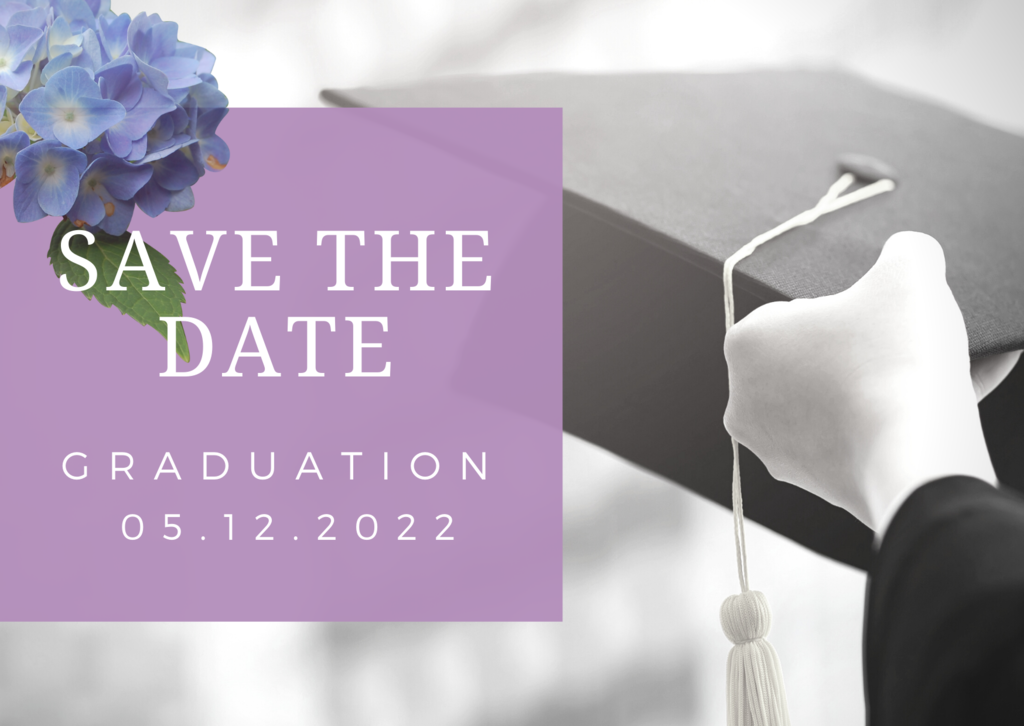 Congratulations to our 2022 Prom King & Queen! SR's Robbie Prewitt and Monica Hinojosa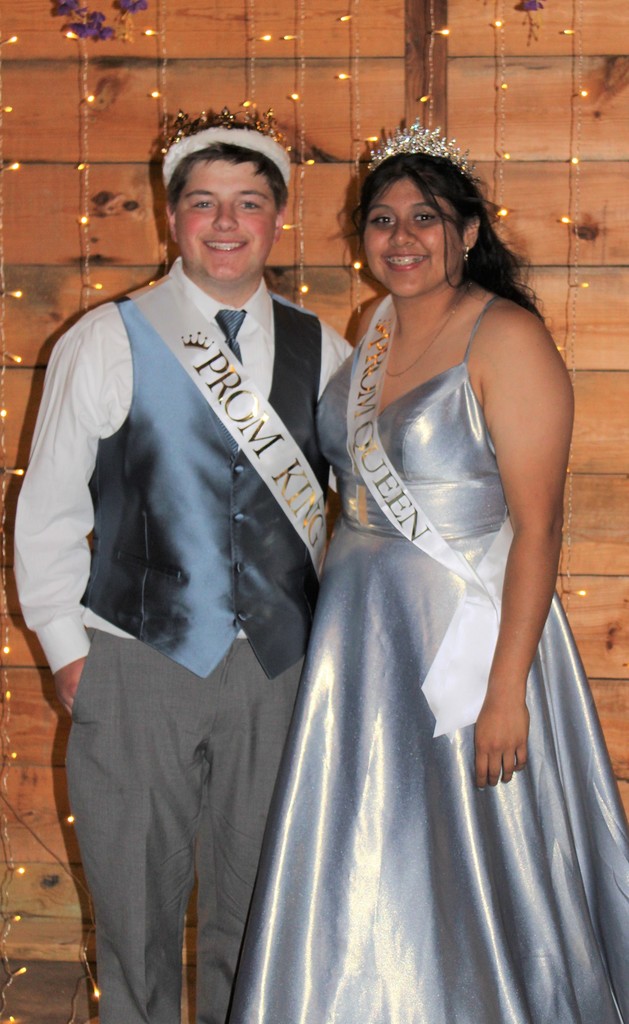 Calling all incoming 2022-2023 Kindergarten students! We have an exciting day planned for you! If you have any questions, please contact Ms. Roller or Ms. McFall.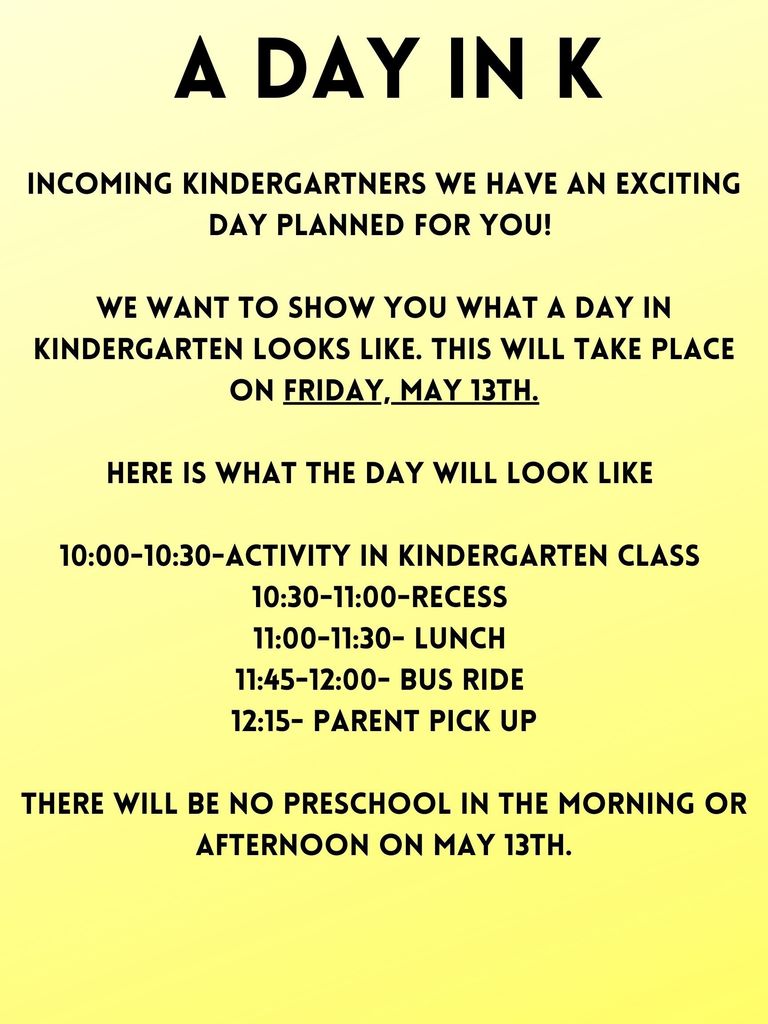 Teacher Proud Tuesday!! We are thankful for these wonderful educators!! #teacherproud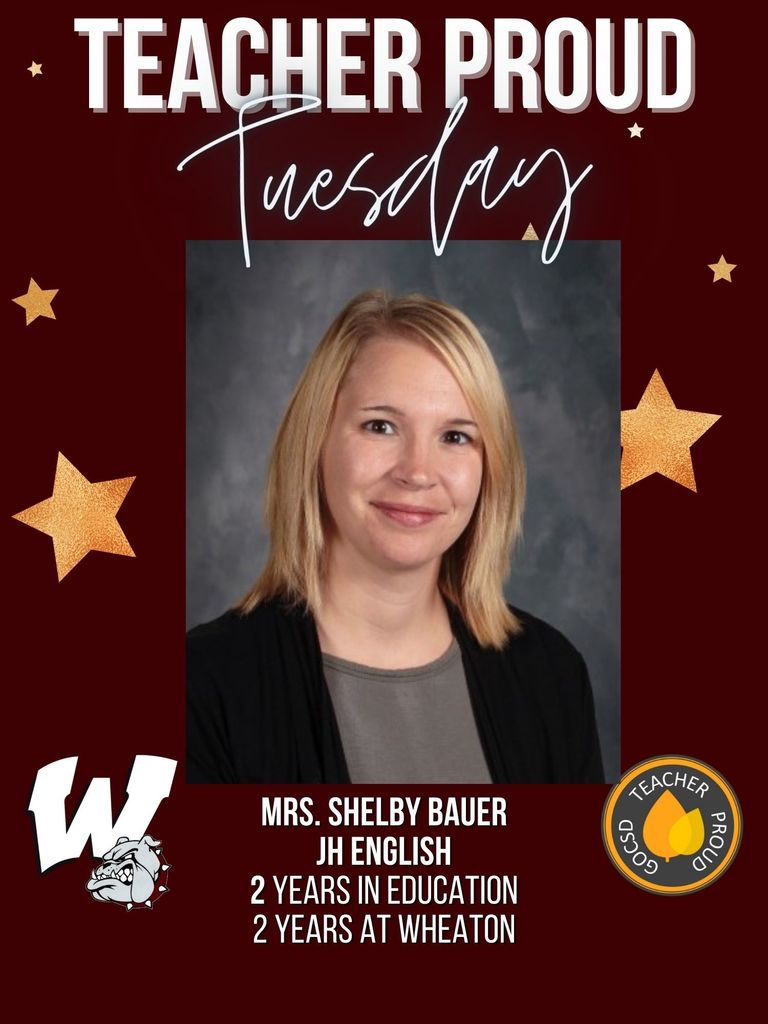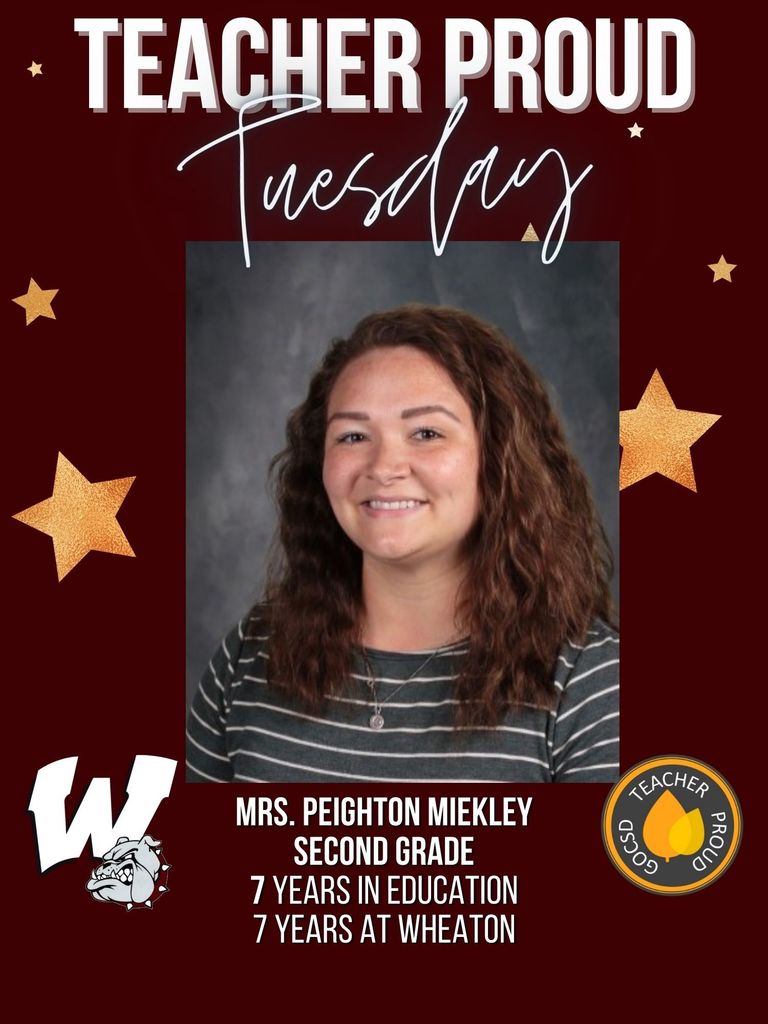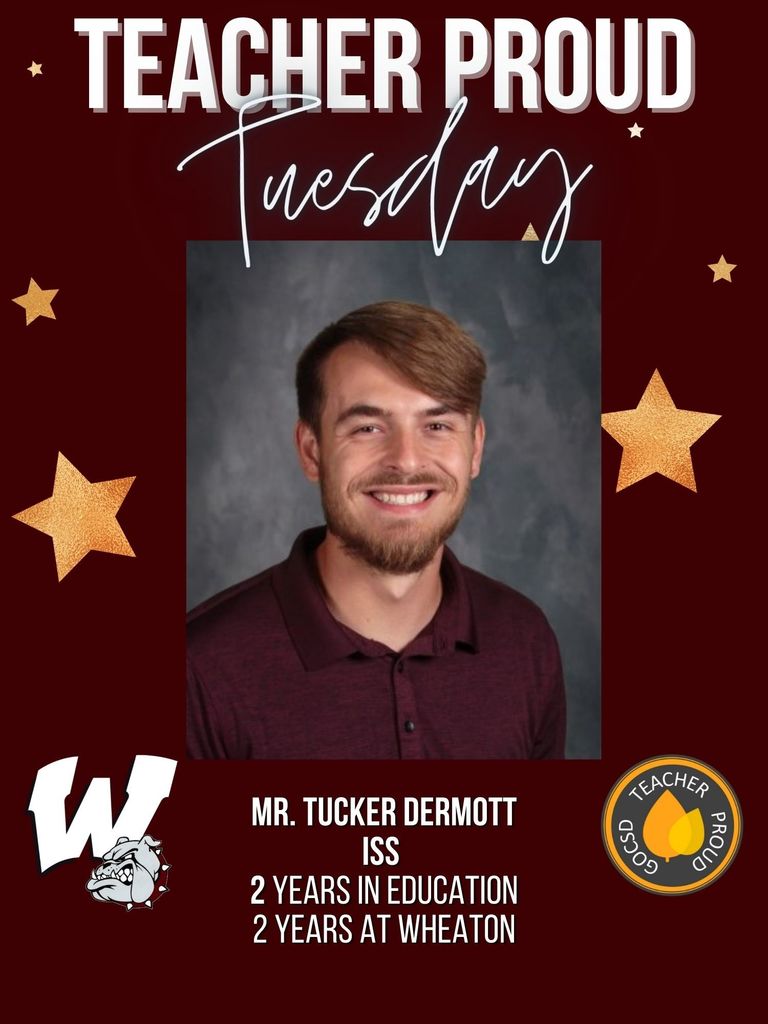 Congratulations to our March Students of the Month: From left to right in the picture: Monica Hinojosa Senior daughter of Efren Hinojosa, Sr. and Maria Rubi. Dawt Par 7th grade daughter of Cung and Tial Hlei.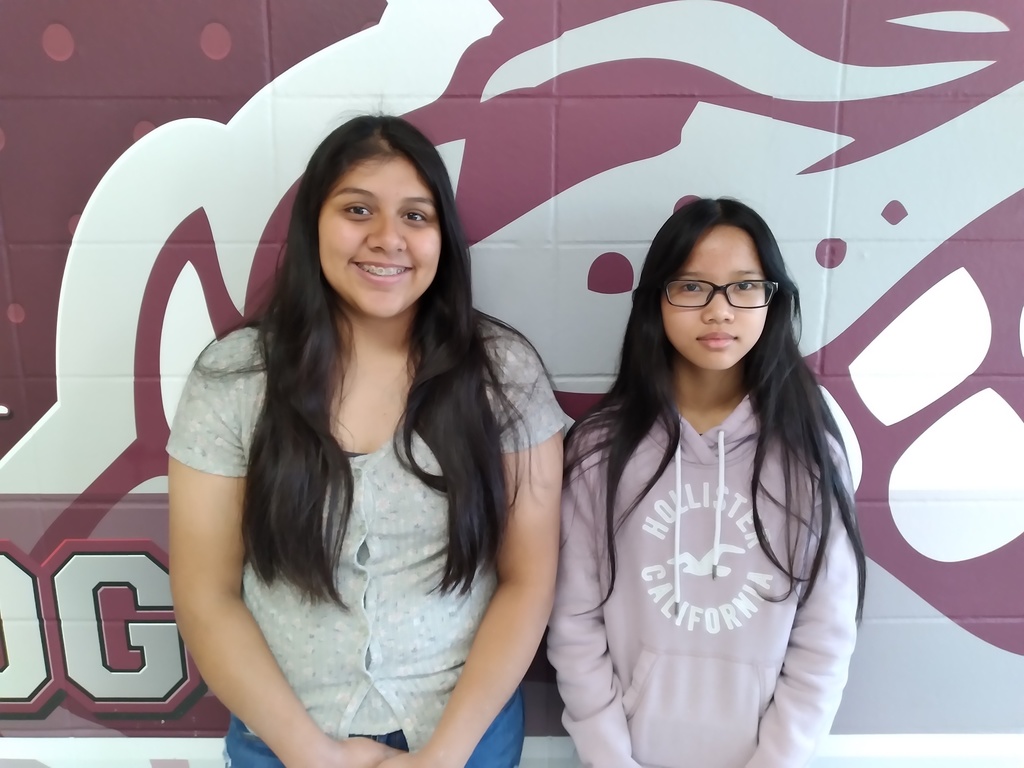 Congratulations to our three FFA teams advancing to state competitions: Dairy Foods - Abbey Bowling, Joona Heuer, Monica Hinojosa, and Pa Vang Poultry - Zoey Martell, Lily Ray, Truman Thompson, and Allison Whitman Horse Evaluation - Clay Burns, Elijah Holenda, Lori McNeill, Houston Roller Good luck, Bulldogs!

Congratulations to our March Students of the Month! Mackenzie A. Braxston L. Eseni C. Dishawn L. Haylee P. Mason B. David N. Jaelynn C. David C. Paisley B. Kenleigh S. Vincent V. Macey Y. Shannon V. Cathy C. Kira H. Braum S. Mataya H. Bawi C. Not pictured: Kaydance S. Way to go Bulldogs!!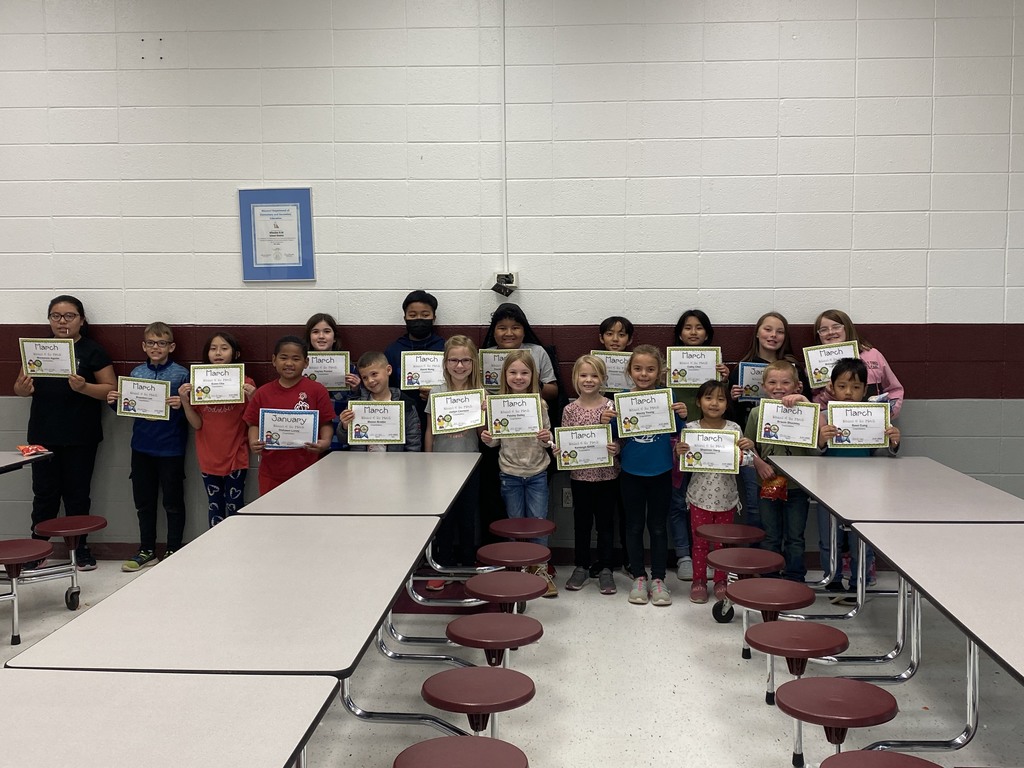 Today we are recognizing some very important people on our staff. Wheaton is blessed with the best paraprofessionals. Happy Paraprofessional Day to these amazing people!!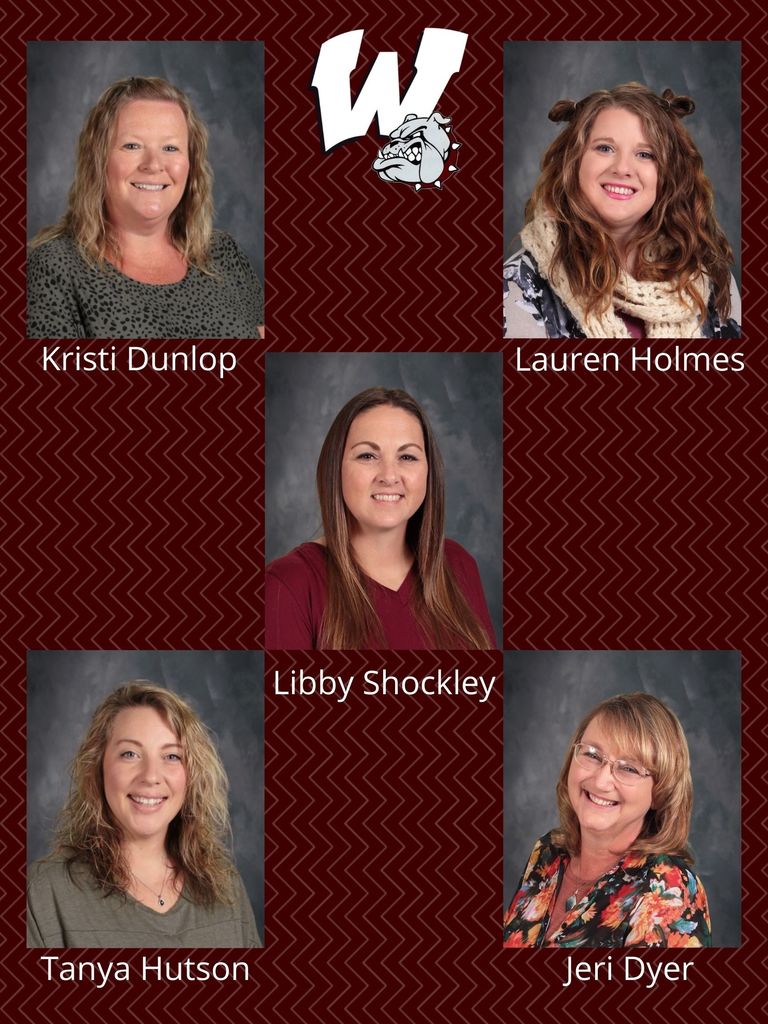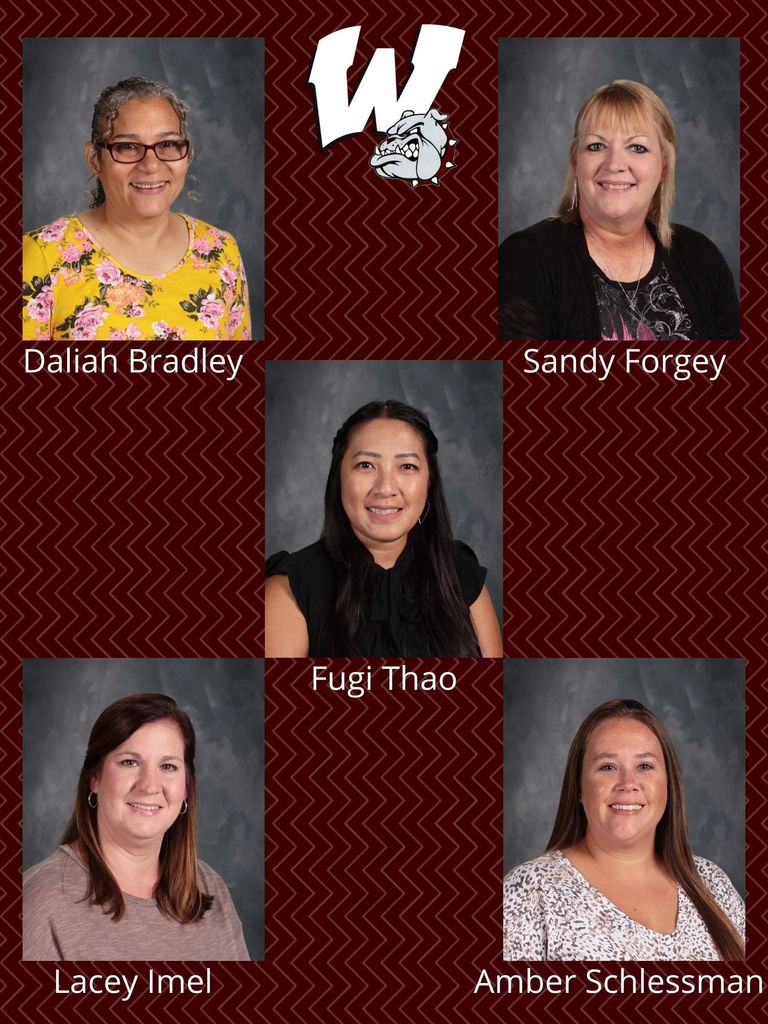 Senior Spotlight - Pa Vang WHS Class of 2022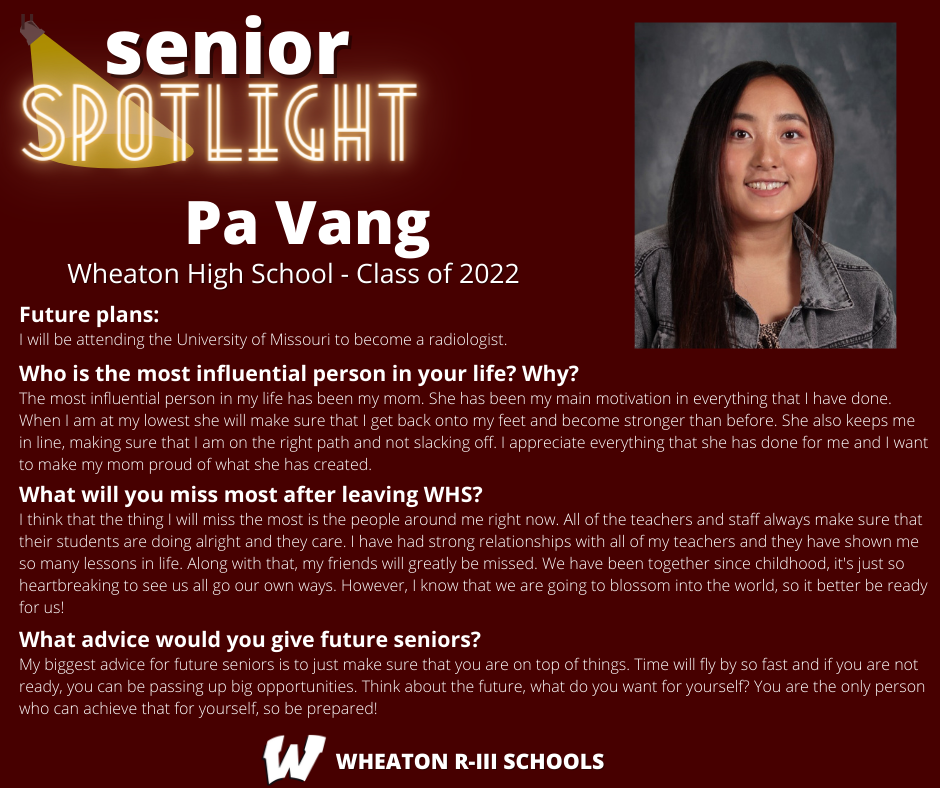 The home softball game scheduled for this evening has been moved to Schifferdecker Park in Joplin due to our wet field conditions. We will still play a doubleheader beginning at 5:30 and be the home team for both games. Go Bulldogs!

Last night a few of our staff members were recognized at the 23rd annual Celebration of Schools ceremony in Joplin. Mrs. Holly Lacey and Miss Rebecca Davis were nominated by their peers as Teacher of the Year for the Wheaton R-III School District. Mrs. Lacey has 21 years total in education, 15 years at Wheaton. Miss Davis has 7 years total in education, 3 years at Wheaton. We are proud to have both of these teachers as part of our staff. Mr. Gene Robinson and Body of Christ Church were chosen as our "Friends of Education" for all their generous donations to the school. Gene and his church have provided the school with school supplies, cleaning supplies, and much more! We are very thankful for everything he and the church have done for our school. Please join us in congratulating our staff members! #Wheatonproud #Bulldogs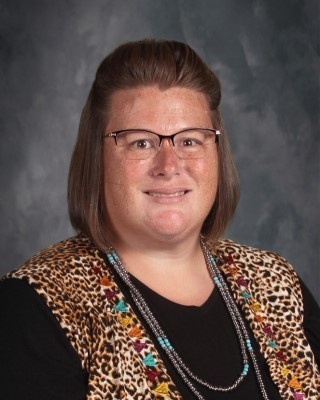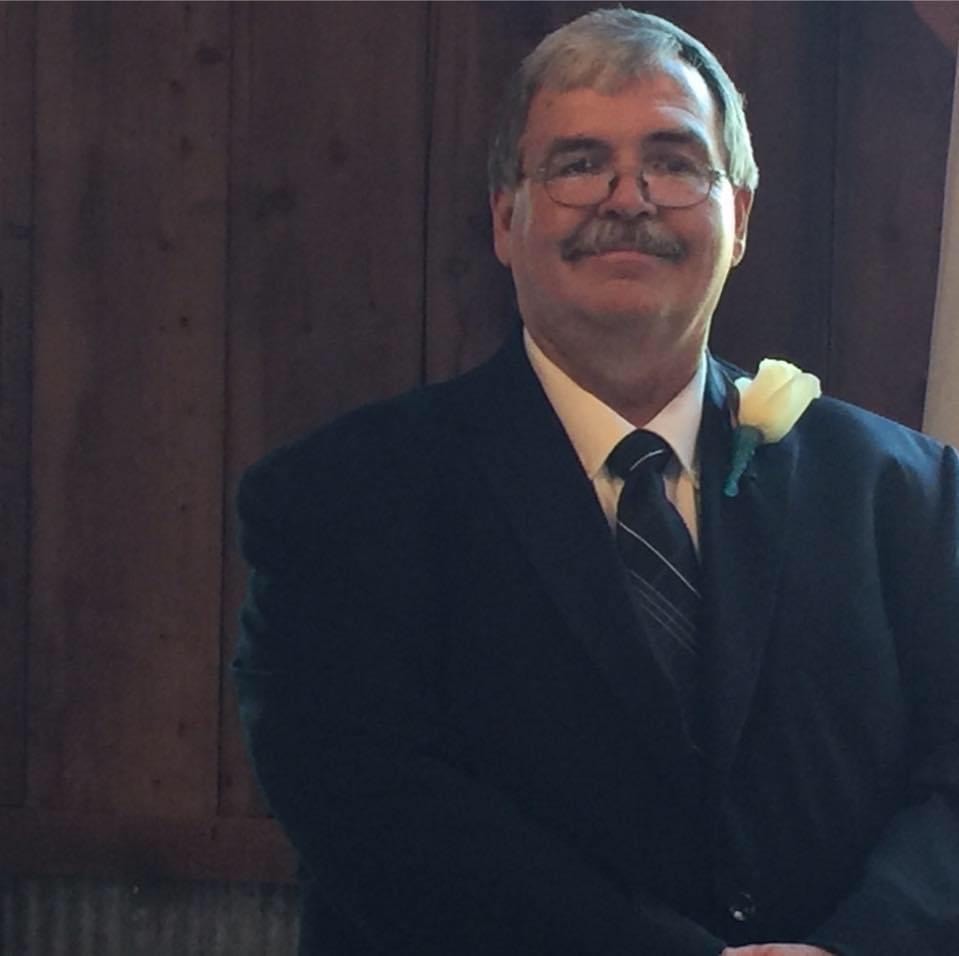 Scholastic Book Fair is here in our Library Media Center - April 4-8th! You may shop the fair online or see times available to shop in person at this link. >>
https://rb.gy/lyrcuc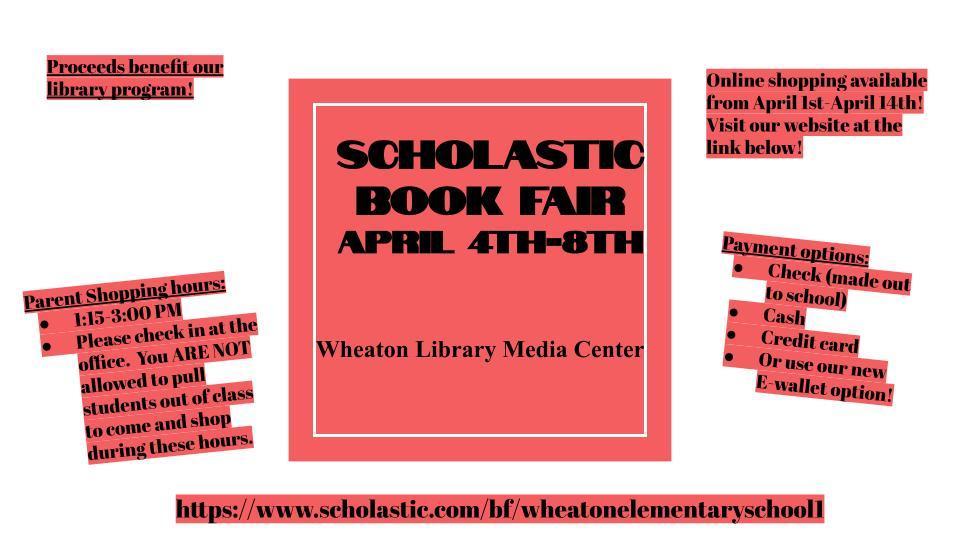 We are proud to announce our 3rd Quarter Elementary Honor Roll students! Congratulations Bulldogs!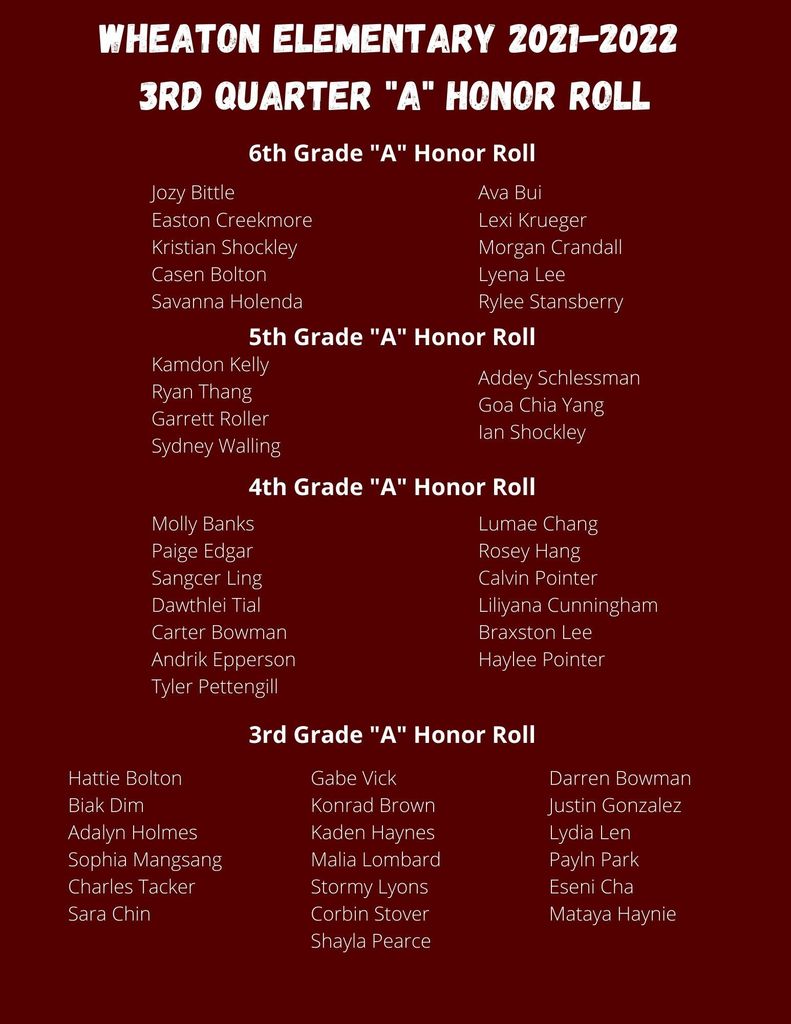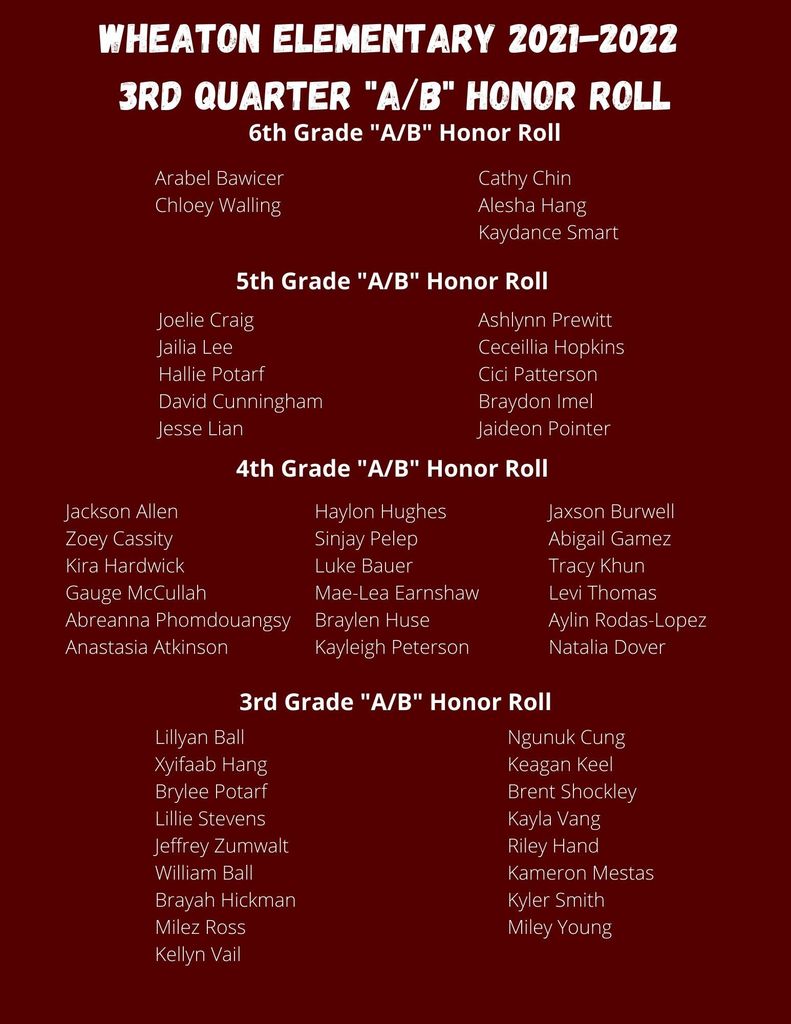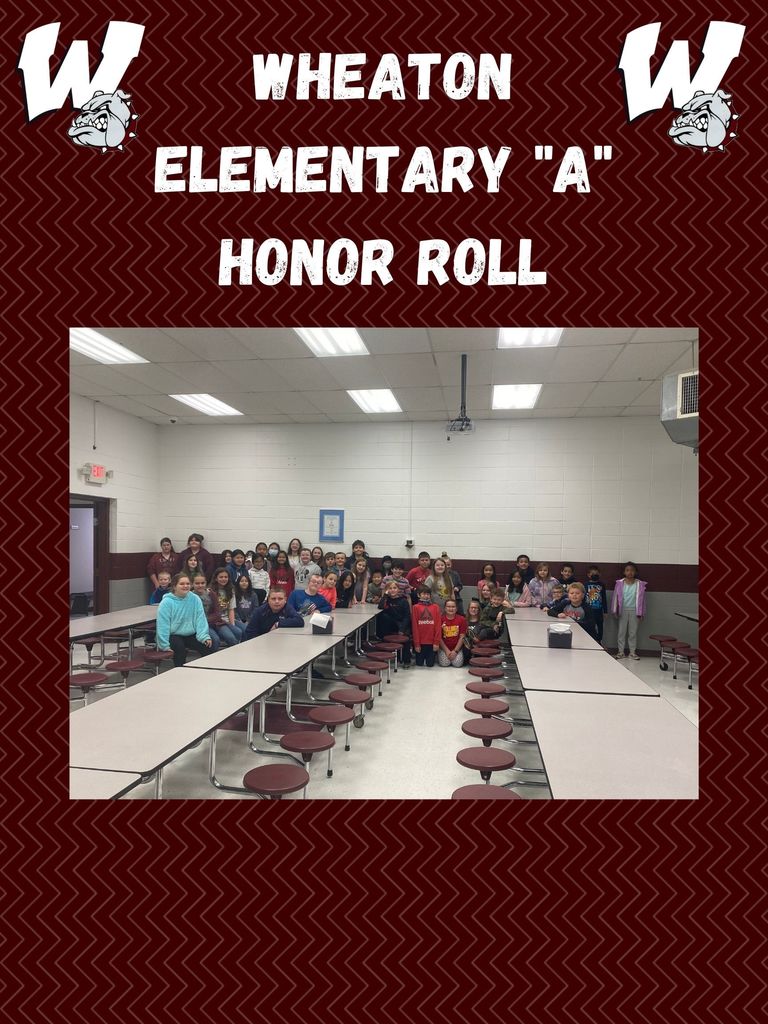 It is Tuesday so that means we are recognizing our teachers! We are so thankful for these wonderful educators who give so much to our students. #teacherproud