More from our Wheaton Seniors! Jenny Par and Joselyne Juarez #Classof2023 #Seniors #WheatonPride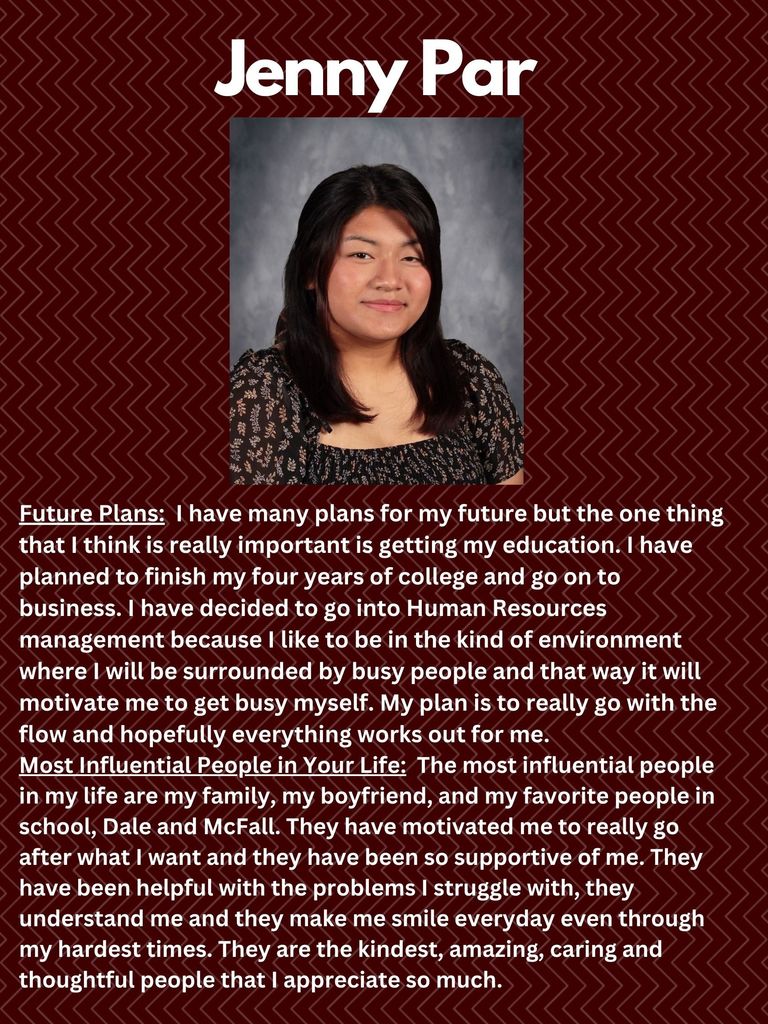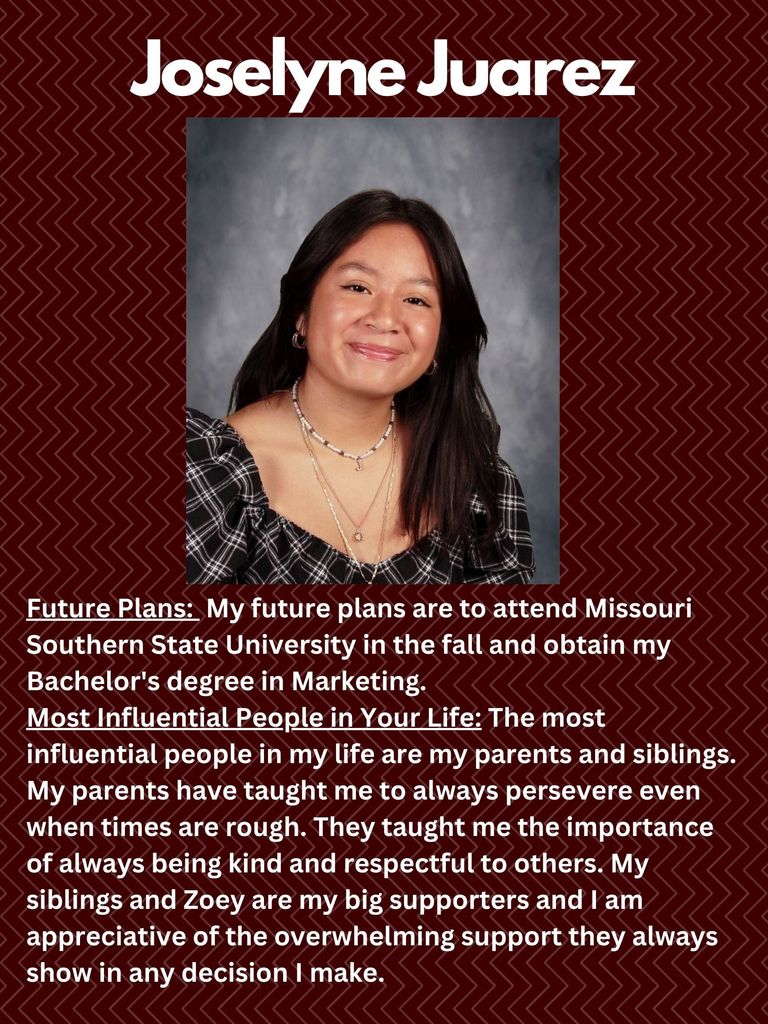 We had a great evening at the SWC Celebration of Schools last night. We celebrated our 3 Teachers of the Year (Kerry Mattingly, Deborah Menefee, Amanda Miller), Board President Lewis Royer for serving our district for 16 years and Barry Electric Cooperative for being great a great "Friend of Education!" Thank you to everyone who came to support this AMAZING group!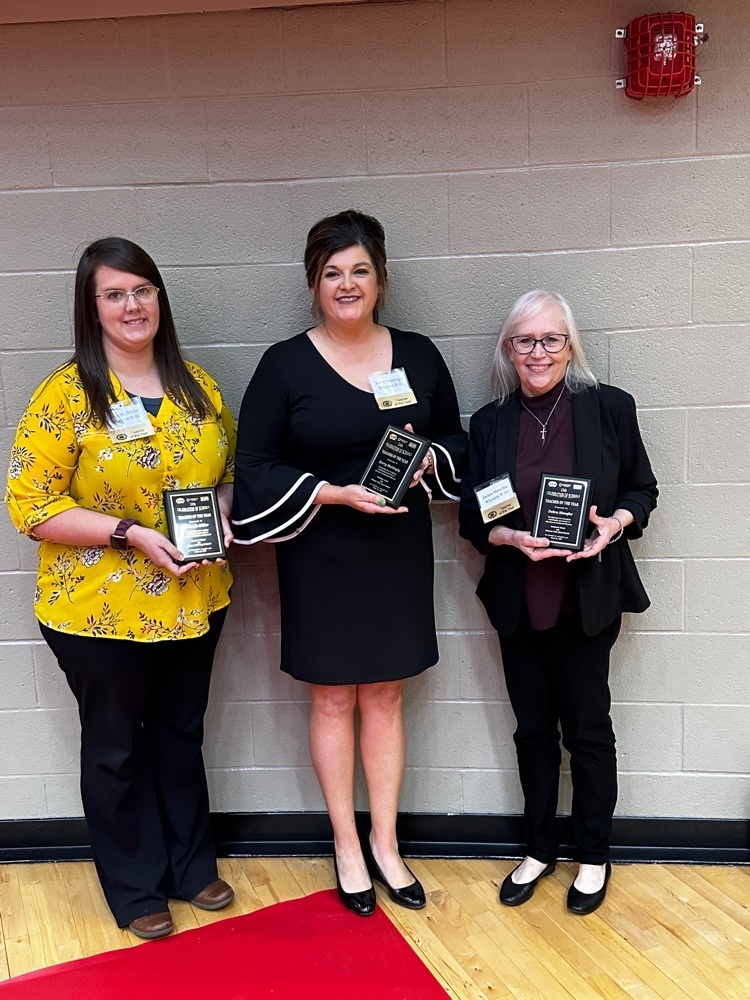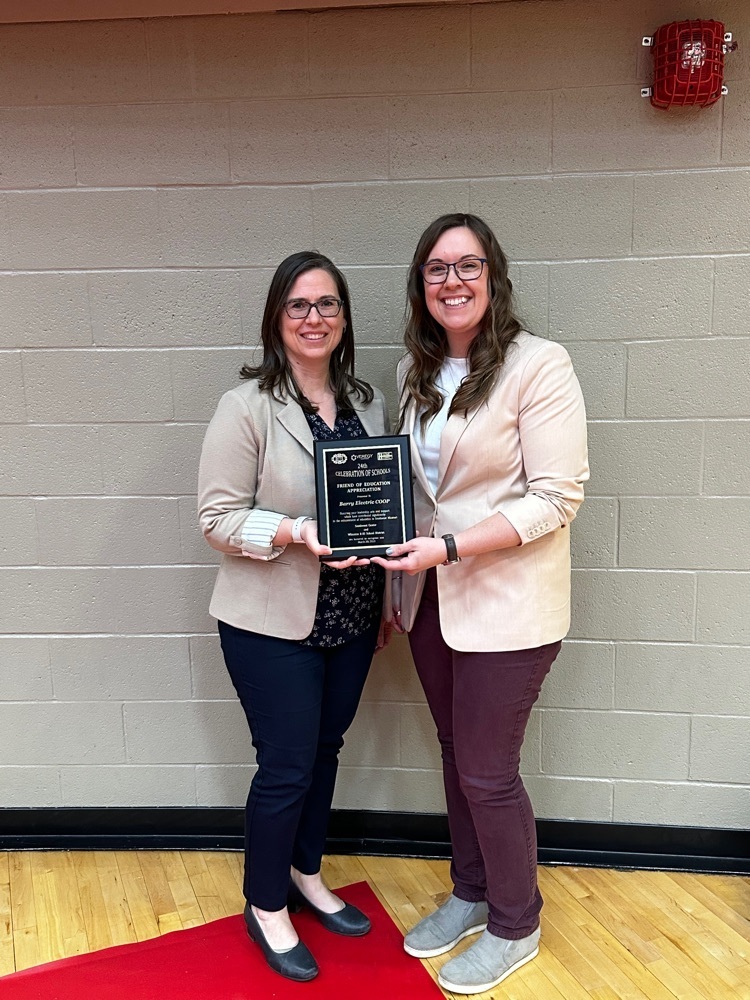 Thank you to all who came to the spring blood drive yesterday! We surpassed our goal and helped out our area hospitals. The community showed up in a big way and the National Honor Society would like to offer our sincere thanks to each person that came! See you in the fall!--

The softball game scheduled for Friday, March 31st has been moved to Wednesday, March 29th due to potential weather. We will play varsity only starting at 4:00. The game will be played at the College Heights Athletic Complex field. 1107 N. Prosperity Road, Joplin, MO.

Tomorrow's blood drive will be accepting donations from 9 a.m. to 2 p.m. in the Wheaton High School student center. You may also sign in with Donor Quick Pass at >>
https://www.cbco.org/donate-blood/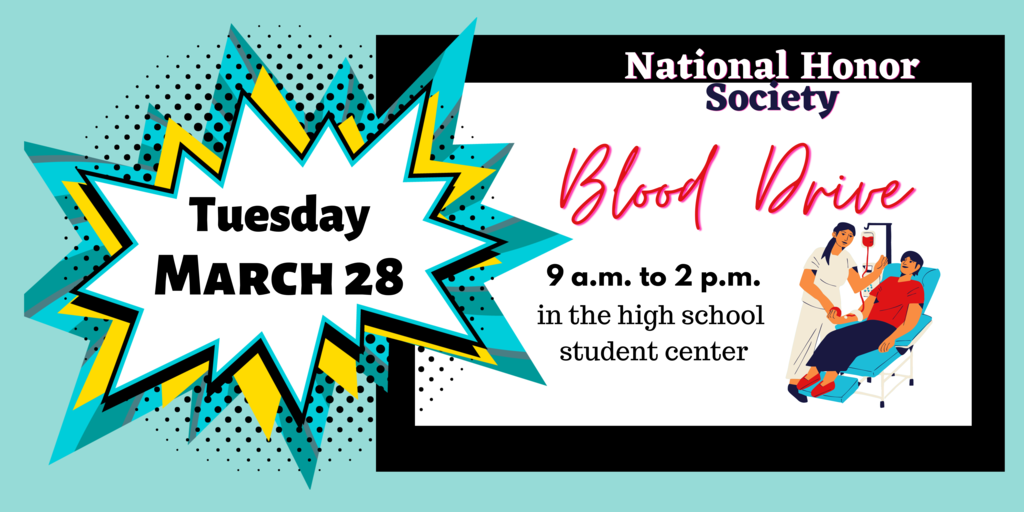 The baseball game that is scheduled for Friday, March 31st has been moved to this Wednesday, March 29th due to potential weather.

We had a glitch in our system yesterday when running our honor roll for elementary. This is the corrected version of 'A' and 'A/B' Honor Roll. Great job to all our third quarter honor roll elementary students!!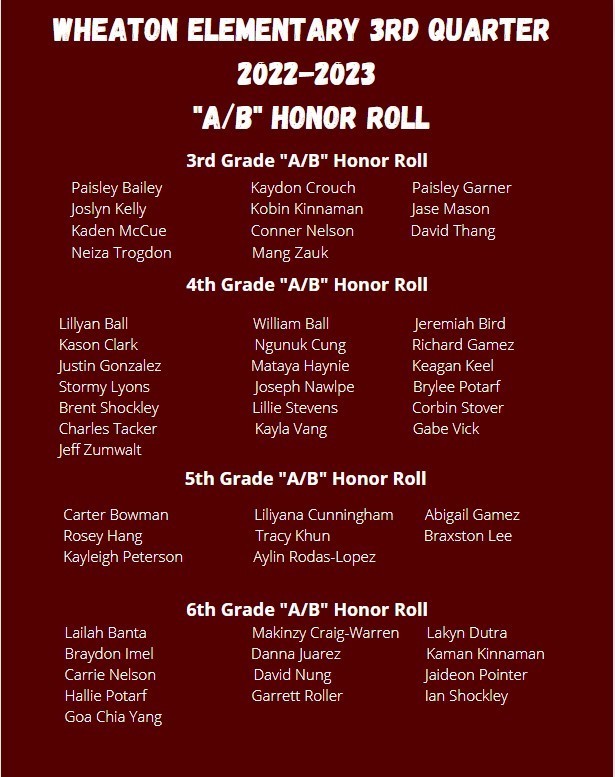 Screening for children entering Preschool or Kindergarten for the 2023-24 school year in the Wheaton R-III District is scheduled for April 4-6 in the cafeteria of the Elementary Building. Any child who will be 3 (for Preschool) or 5 (for Kindergarten) by July 31st and is planning on enrolling in either class, must be screened before starting school. April 4-6th appointment times are at 3:30 and 4:15. If your child is not already enrolled in our preschool program, please bring current immunization records, birth certificate, social security card and proof of residency. Be prepared to fill out the preschool or kindergarten enrollment packet at this time. To schedule an appointment, please call the school at 417-652-7240, ext. 2101 for an appointment.


The softball and baseball games scheduled for tonight, March 23, 2023 have been postponed. We will post makeup dates when we have them.

Congratulations to our Third Quarter 'A' and 'A/B' Honor Roll students. They have worked hard and we are so proud! #GoBulldogs #Wheatonpride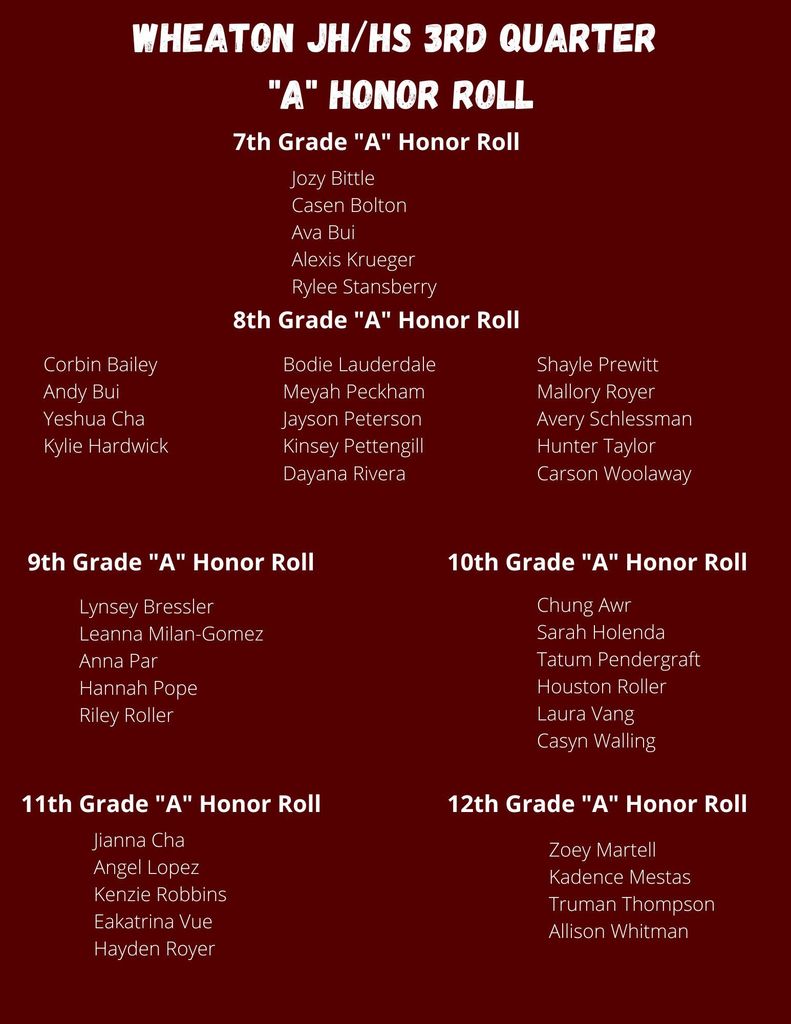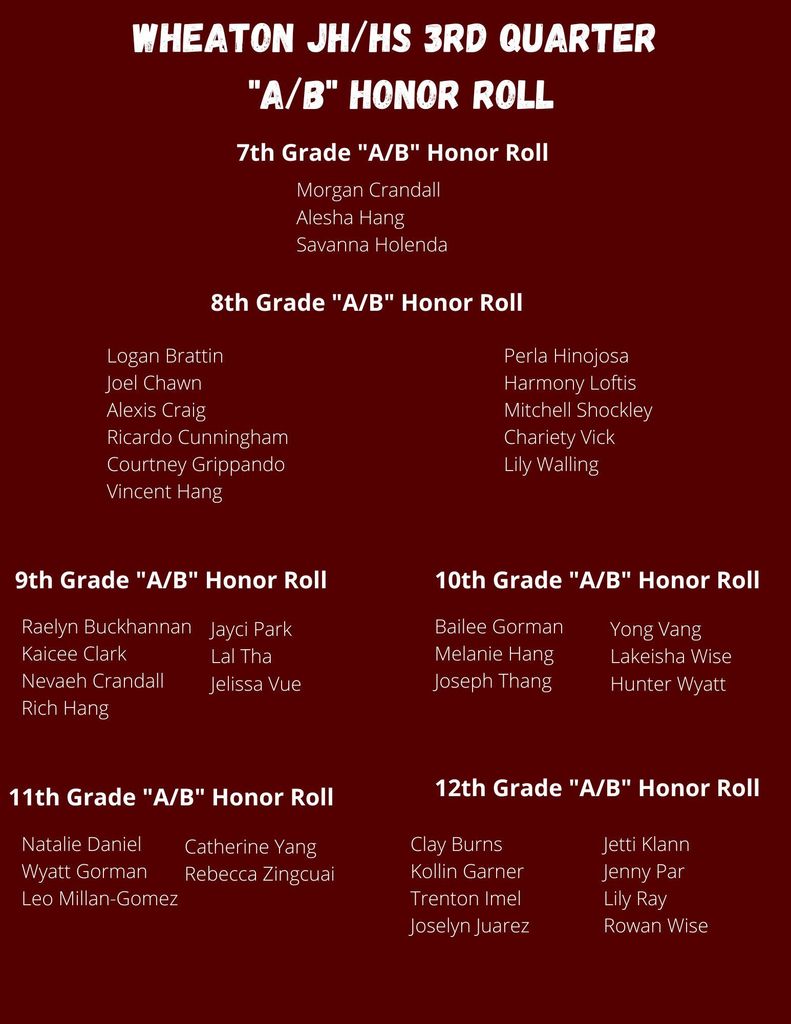 Thank you so much to Share Your Christmas for your generous donation of $2,500 to the Wheaton Care To Learn Program. We appreciate you supporting our district and our students! It takes a village and we are thankful for you!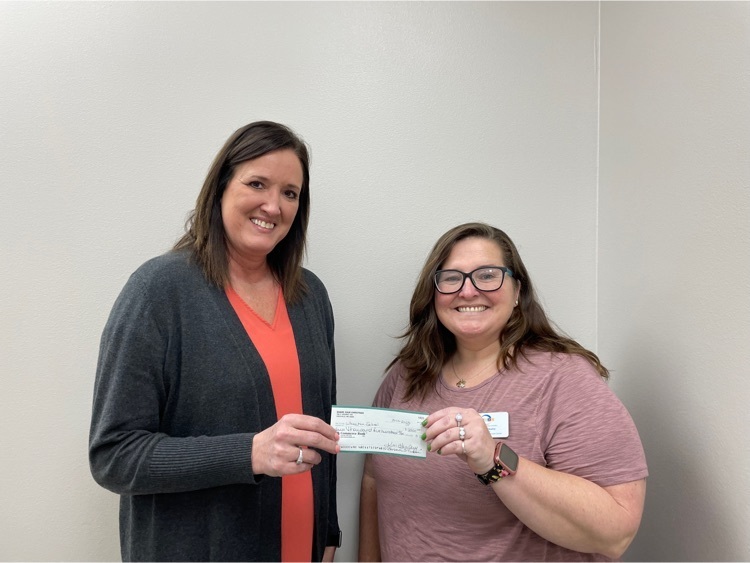 Spring Book Fair Information! If you have any questions, please contact Miss Mathews!

March is School Board Recognition Month in Missouri. Thank you to our our school board members for their dedication to our district. We appreciate each of you!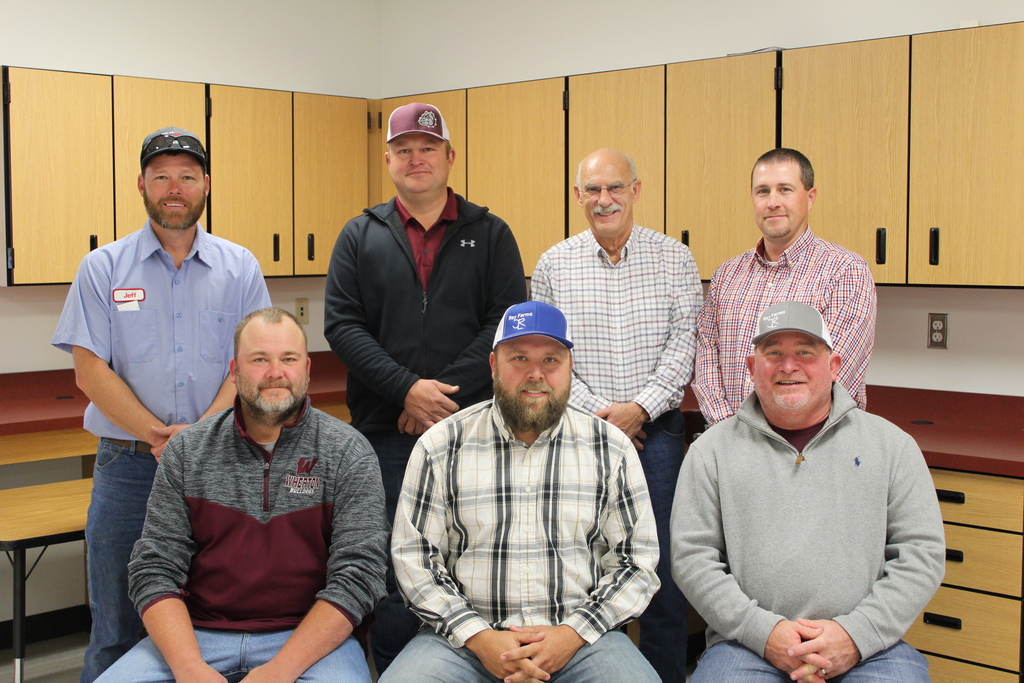 Athletics update for this week! Softball and baseball games scheduled for today, March 21st have been cancelled due to weather. Baseball games will be made up tomorrow, March 22nd. Game time is 4:30 vs Sparta @ Exeter. The track meet scheduled for Thursday, March 23rd has been moved up to tomorrow, Wednesday, March 22nd due to weather. The track meet will be held at McDonald County. When we have a make up date for softball, we will post it.

Our school and community has lost a wonderful woman today with the passing of Mrs. Chris Ann Bailey. She not only attended Wheaton Schools and was crowned 1969 Homecoming Queen, but returned to serve our school for 40 years as bus driver between 1975 and 2015. She was a hard-working farm wife who raised three children of her own, all while caring for the safe transport of district children for the morning and afternoon routes as well as trips every day to Monett's Vo-Tech. She made it a point to attend school events and games regularly, for ALL Wheaton children were hers to support. We send our condolences and gratitude to the family and her friends, she will be greatly missed. Photos date from 1969, 1976, 1978, 1994, 2012 & 2015.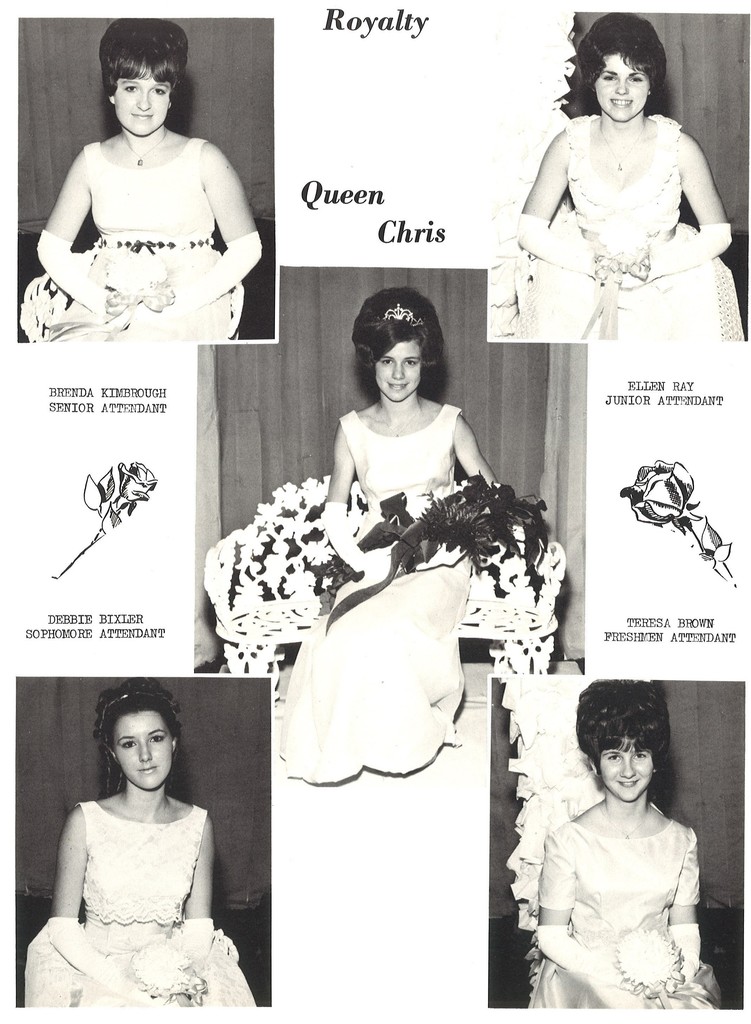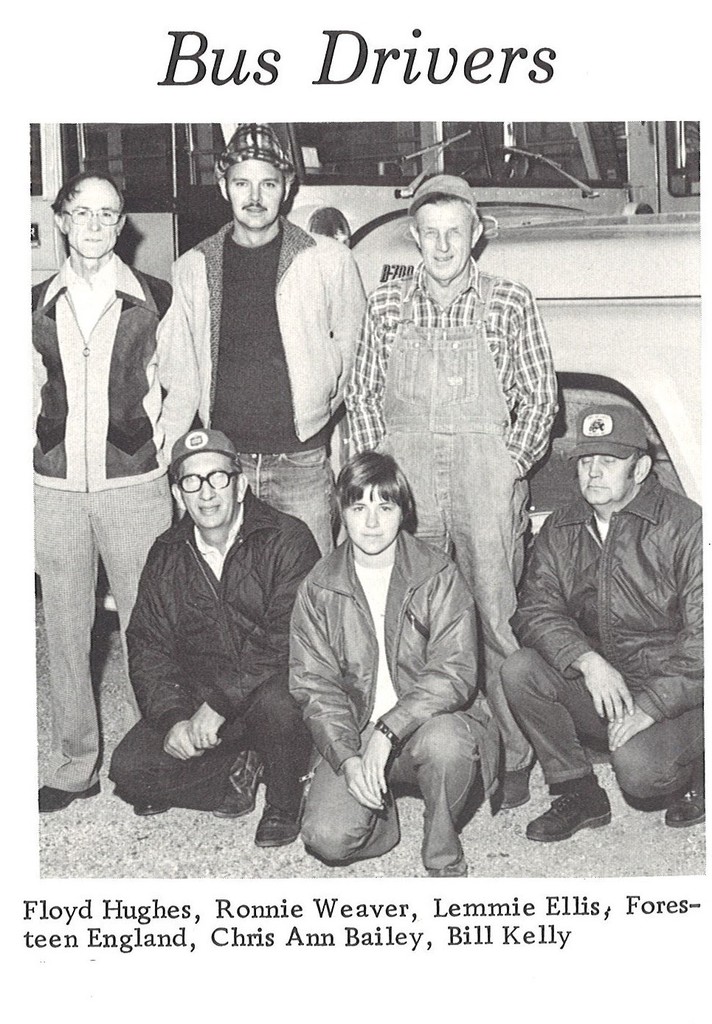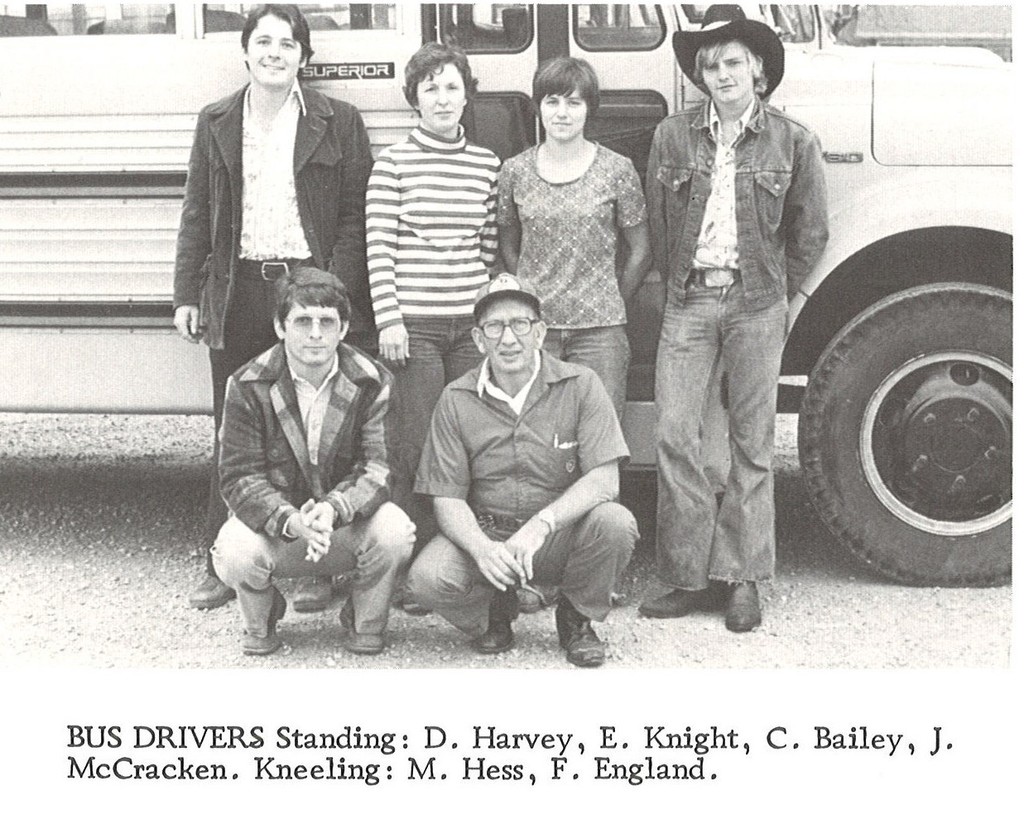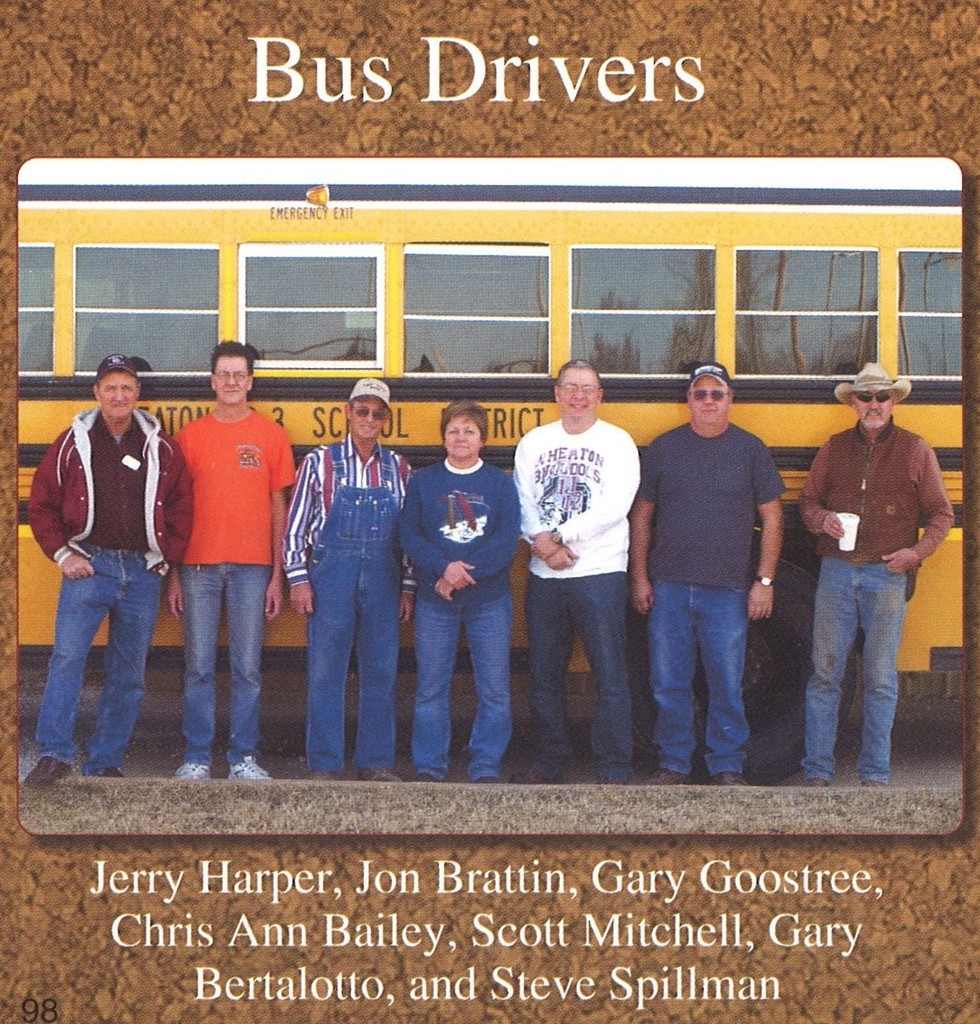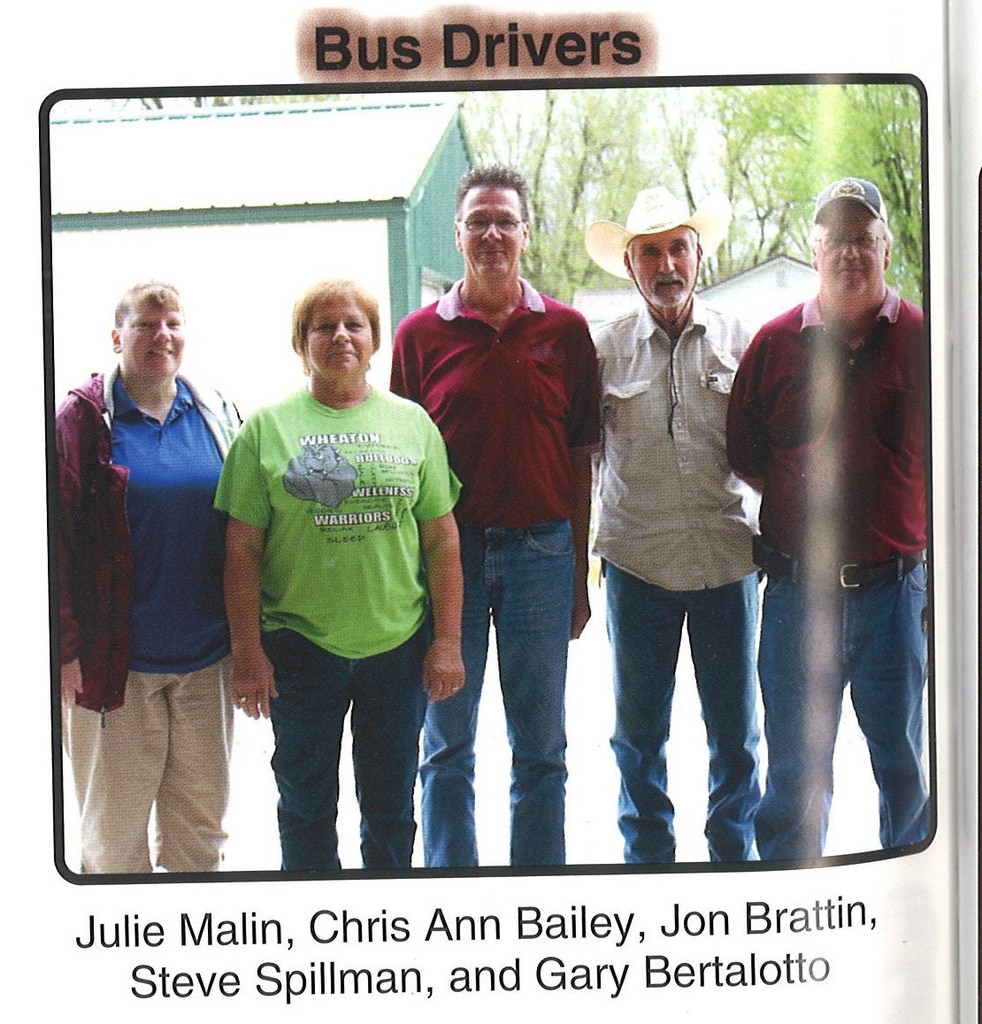 Spring sports will be photographed this Thursday, March 16th. 4/5 Grade 🏀 | JH 🏐 | HS ⚾ | HS 🥎 | JH/HS Track. Order forms were sent home last week or may be purchased at >>
https://inter-state.com/FlyerEntry/77195BL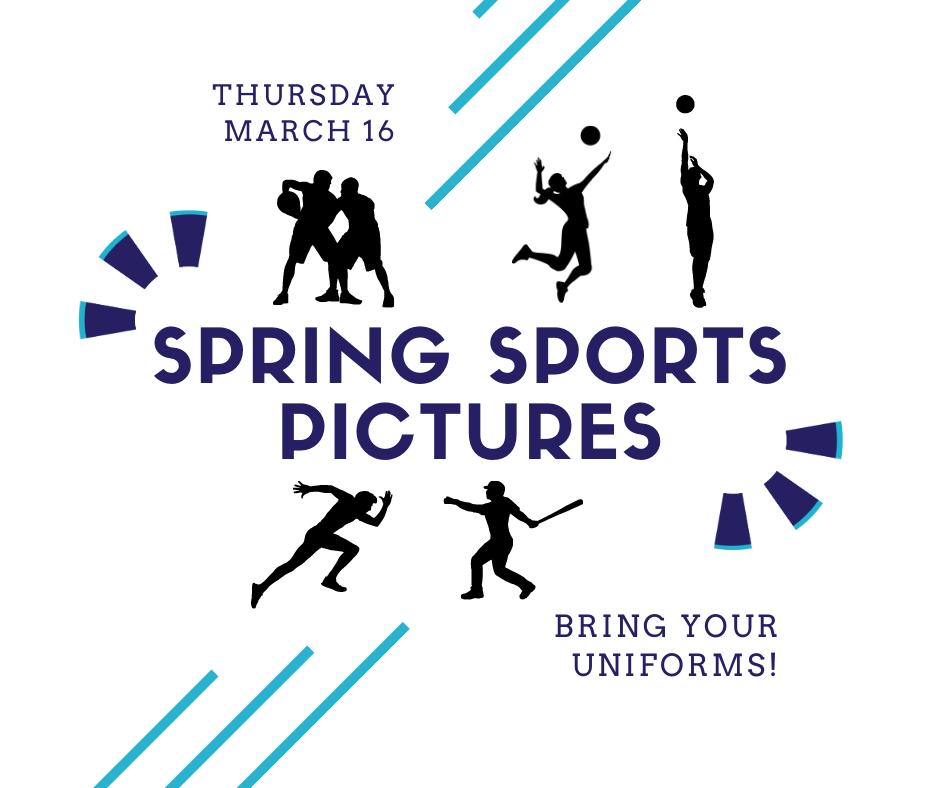 The softball jamboree scheduled for today, March 10th has been cancelled. When we have a reschedule date, we will send that out.

Wheaton Seniors, Allison Whitman and Lily Ray! #classof2023 #seniors #bulldogs