2019 Baseball class and district assignment: Class 2 District 6 Host: Crane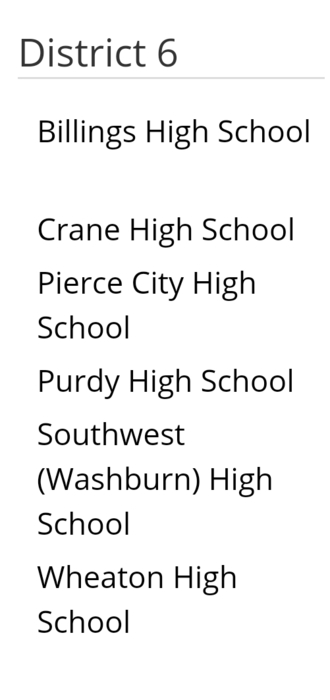 NHS Sponsored: URGENT! CBCO Blood Drive at Wheaton High School, Student Center, 03/13/2019 from 09:00 AM to 02:00 PM. Socks for all Donors! For info 417-227-5006 or cbco.org

The Bulldog junior high volleyball A team wins in 2 sets tonight vs. Exeter and improves to 4-1 on the season! Next match: home vs. Purdy on Thursday @4:30.

Student Council Apparel orders are here! If you placed and paid for an order, you may pick it up at the High School Office. Student Council would like to thank you again for your overwhelming support.

The baseball jamboree that was rescheduled for tonight at Exeter has been cancelled.

Congratulations to the following Wheaton students for placing at the Ozark 7 Math and Science Conference Contest that was held March 5th. Middle school results are: Hayden Royer 5th place in 7th grade math, Zoey Martell 3rd place and Kadie Mestas 2nd place in 8th grade math, Kenzie Robbins 7th place and Wyatt Gorman 2nd place in Earth Science, Kadie Mestas 7th place in Life Science and the middle school science team of Rowen Wise, Lisa Lee, Lily Ray and Allison Whitmore for taking second place. The high school results are: Patti Vang 7th place in algebra I, Zac Leverich 2nd place in geometry, Taylynn Banks 5th place in algebra II, Rachel Lacey 7th place in advanced science, the high school science team of Jack Mitchell, Rachel Lacey, Tori Goostree and Kaylee Hutsell 3rd place and the high school math team of Taylynn Banks, Viola Castro, Pa Vang and Payton Harper for placing 5th . Congratulations again Bulldogs!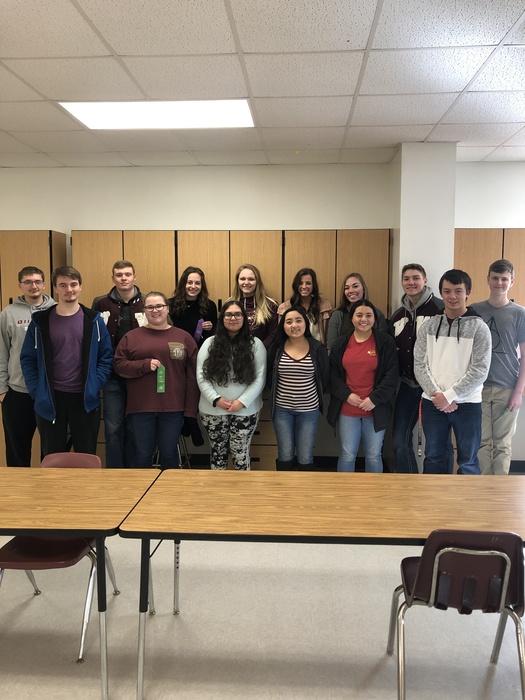 The softball jamboree scheduled for today at Purdy has been postponed for Monday, March 11. Games will be at 4:00 vs. Pierce City, 4:45 vs. Purdy, and 6:15 vs. Clever.

The 5th/6th Grade basketball tournament scheduled for Southwest next week has been moved to Wheaton and Exeter. Exeter will host the 5th & 6th grade girls first round games on Thursday, and Wheaton will host everything else on Friday night and Saturday. Attached are the brackets.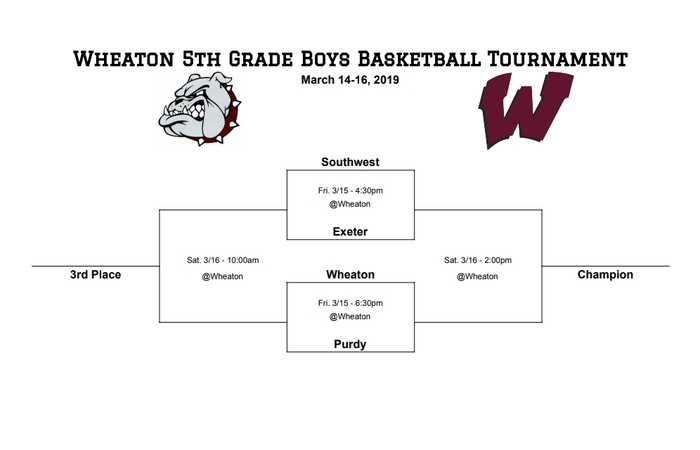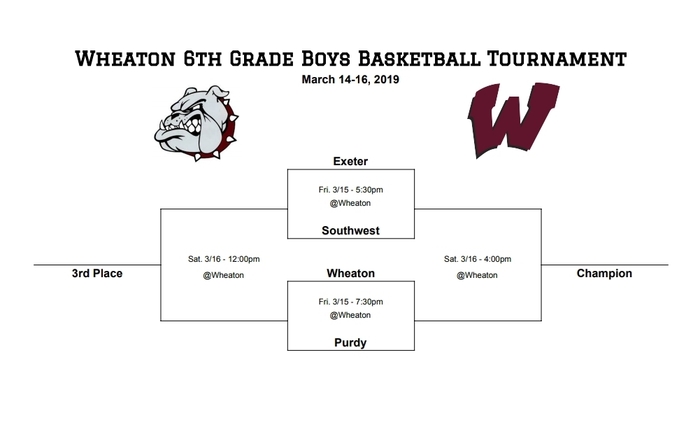 The baseball jamboree at Exeter has been rescheduled for Tuesday, March 12th. Games will be at 7:00 & 8:15.

JH Volleyball @Golden City A Team wins in 2 sets 25-20, 25-23!

1st team all conference Tori Goostree and Hallie Mitchell. 2nd team all conference Rachel Lacey. All conference honorable mention Alyia Prewitt, and Zoie Simpson. All district Tori Goostree and Hallie Mitchell. District coach of the year Jess Lombard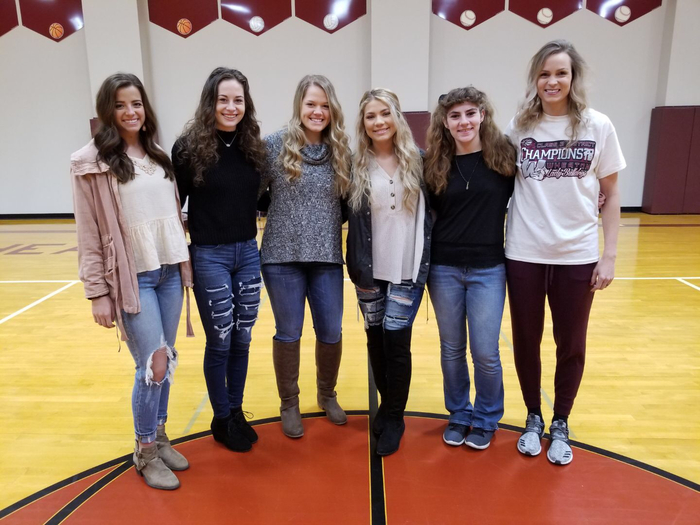 Congratulations to our January Students of the Month: Kenzie Robbins 7th grade daughter of John and Kecia Robbins. Ethan Lombard Senior son of Dustin and Shawna Lombard

Wheaton Schools WILL be in session tomorrow, Monday March, 4th. Dress warm and we'll see you in the morning!

Junior high volleyball wins tonight over Verona in 2 sets and improves to 2-0 after also defeating Shell Knob in 2 sets earlier this week. Good job, ladies!
Wheaton School will be in session today. Please drive safely and allow yourself a little extra time. It's a Great Day to be a Bulldog!

Final score in Carthage (Sectionals) Miller - 61 Lady Bulldogs - 24 The Lady Bulldogs finish the season 21-8. It was the first 20-win finish for the girls in over 15 years. Congrats to Coach Lombard, the senior girls, and the rest of the Lady Bulldogs on a great year!

Wheaton Elementary will be participating in Read Across America March 4-8. The following are our dress up days. We plan to have a fun week! MONDAY: Cat in the Hat *Wear a hat or stripes TUESDAY: Fox in Socks *Wear fun socks WEDNESDAY: Wacky Wednesday *Dress wacky THURSDAY: One Fish, Two Fish *Wear red or blue FRIDAY: Green Eggs and Ham *Wear green

Kadie Mestas (left) placed 1st in Sprint Test and 2nd for overall 8th grader. Sabreena Hains (right) took home 5th for Sprint and also 5th for overall 7th grader from the Mathlete Competition Saturday. Kadie moves on to state March 30th.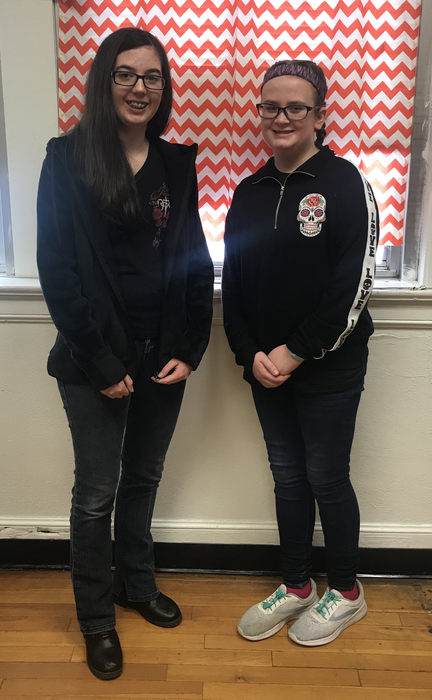 Wheaton Elementary Social Committee did it again! Celebrating February birthdays! Thank you to this fabulous group of Champions!!

We are proud to announce that Ethan Lombard signed an eight year contract with the United States Navy. He plans on a career in the Navy lasting over 15 years. Ethan will be an aviation machinist working and keeping maintenance on jets, helicopters, etc. He plans to apply for the Navy Seals program.