In observance of Thanksgiving, classes will not be in session during the week of the 25th. Extracurricular activities will still be held during that time. Students will return on Monday, December 2nd. Have a wonderful Thanksgiving break.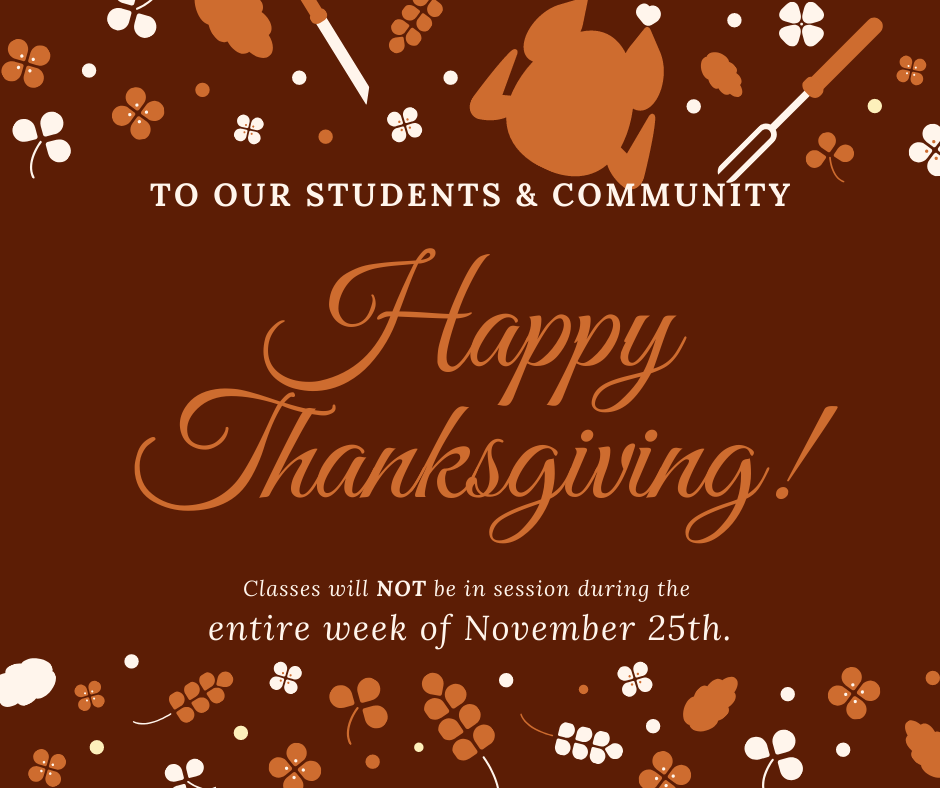 Seeing good things watching the boys & girls at the Maroon & White 🏀 scrimmages to kick off the 2019-20 season. Let's gooooo! #WHSDogs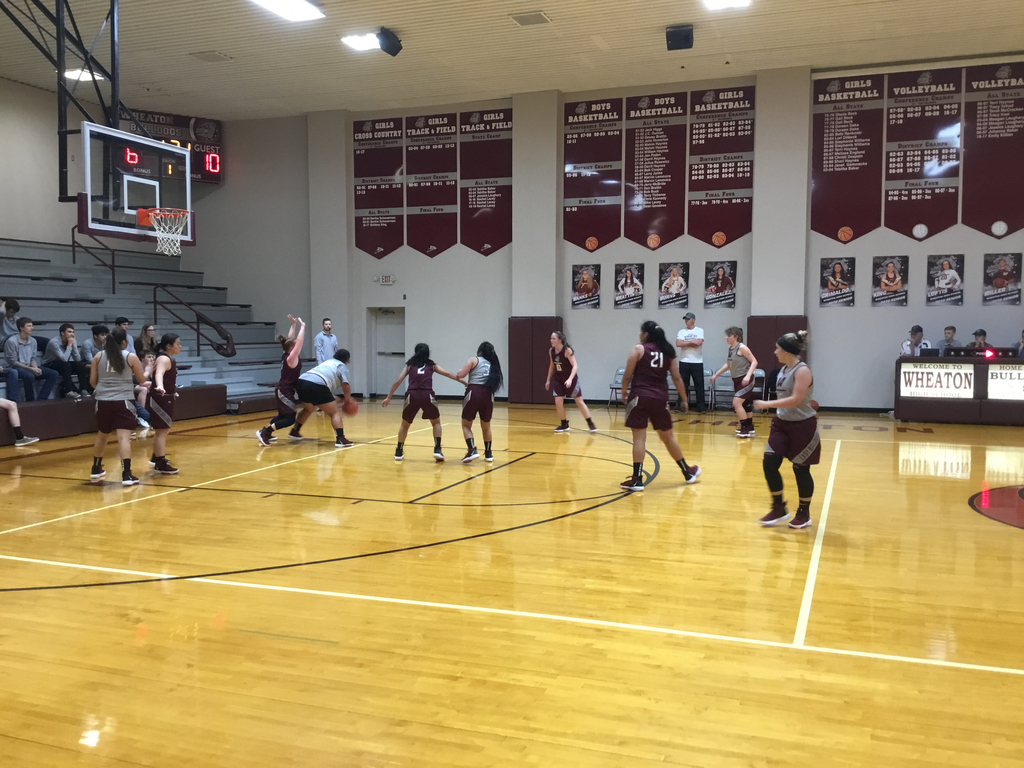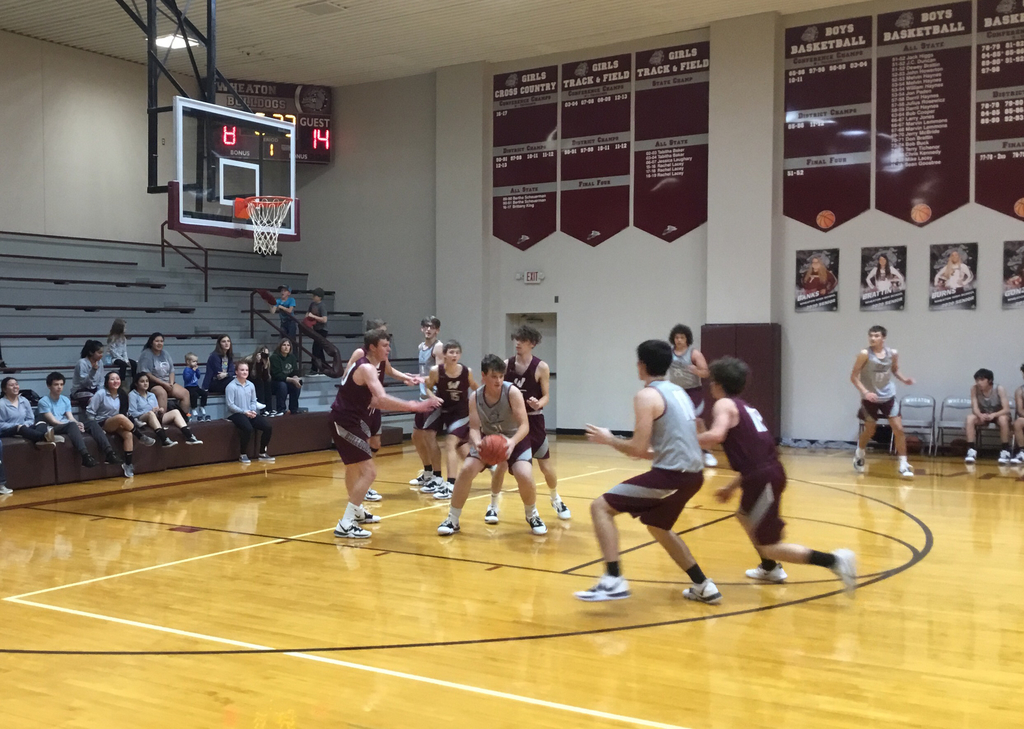 2nd mid quarter grades were complete on November 20th. Students and parents/guardians can at anytime check grades, assignments, lunch balances, etc. Any student and or parent/guardian can do this by logging onto the student or the parent portal. If anyone needs the location and password to obtain this information can call the JH/HS office at 417-652-7249.

5th graders figuring out how much money it takes to make Thanksgiving Dinner.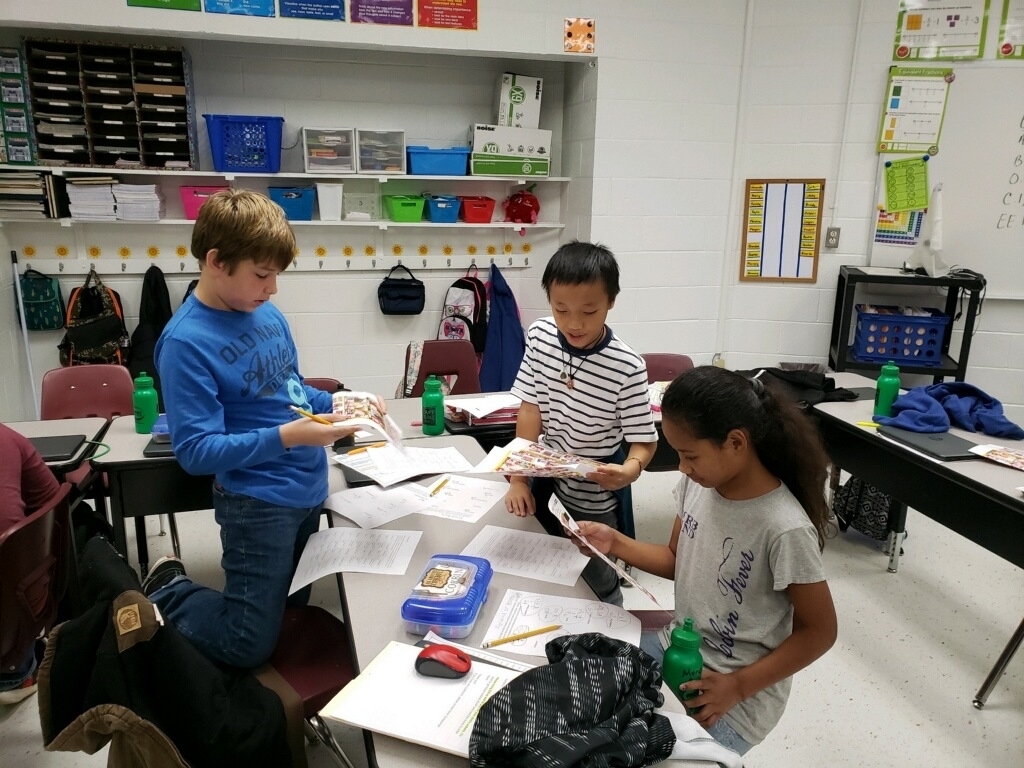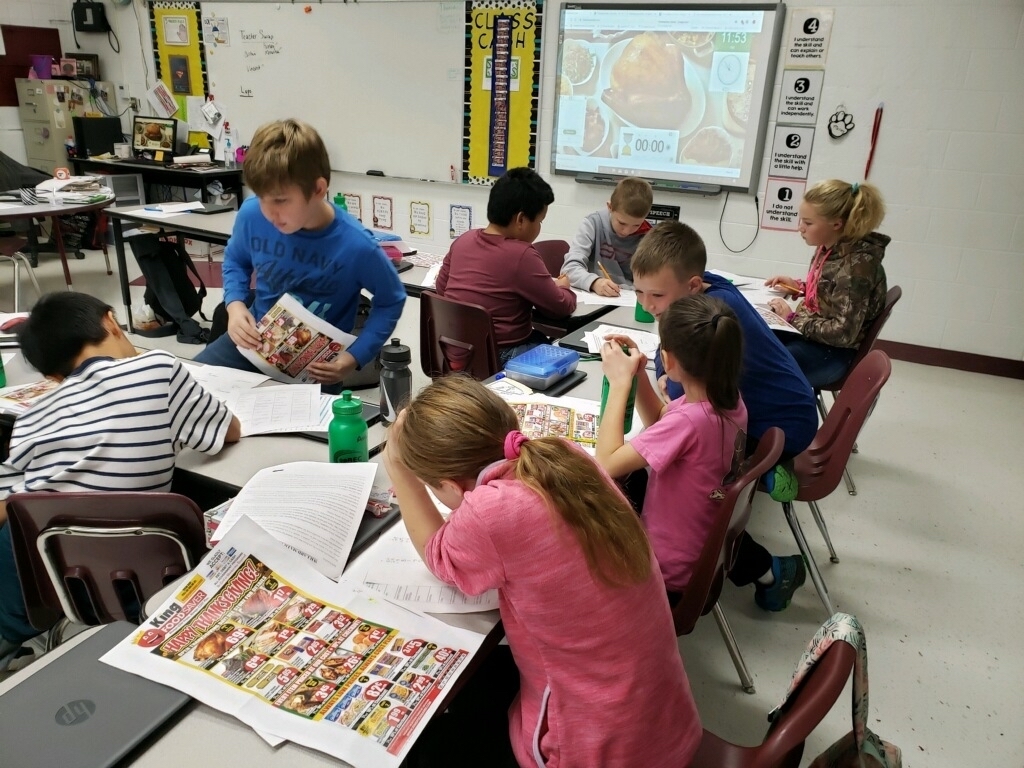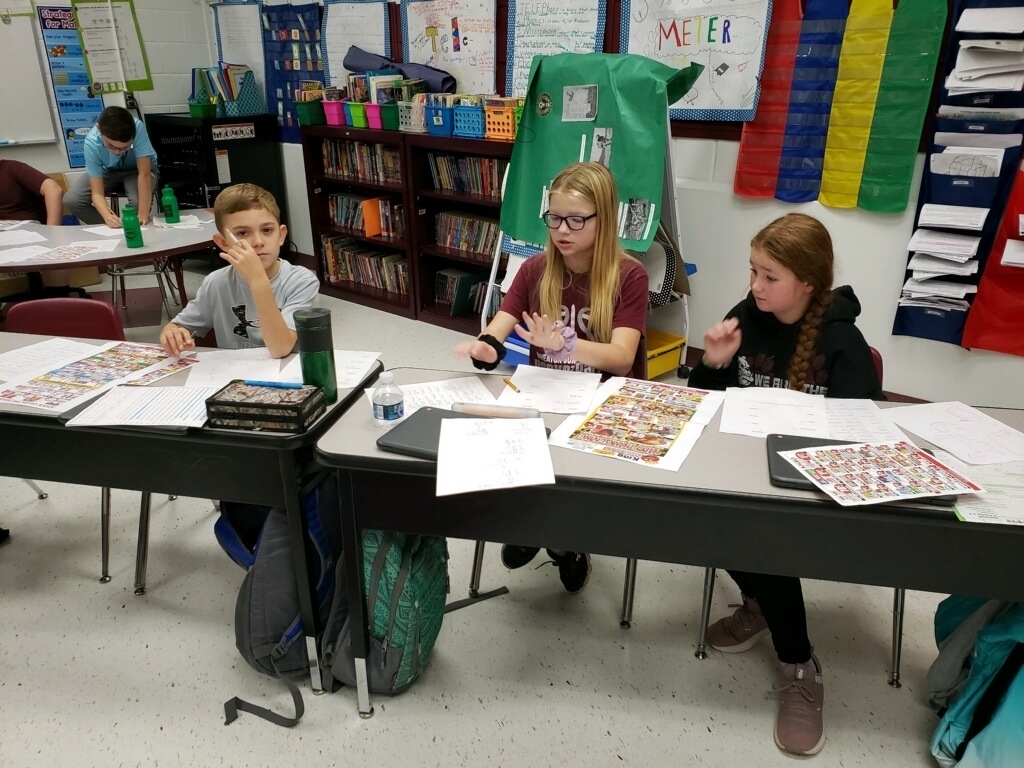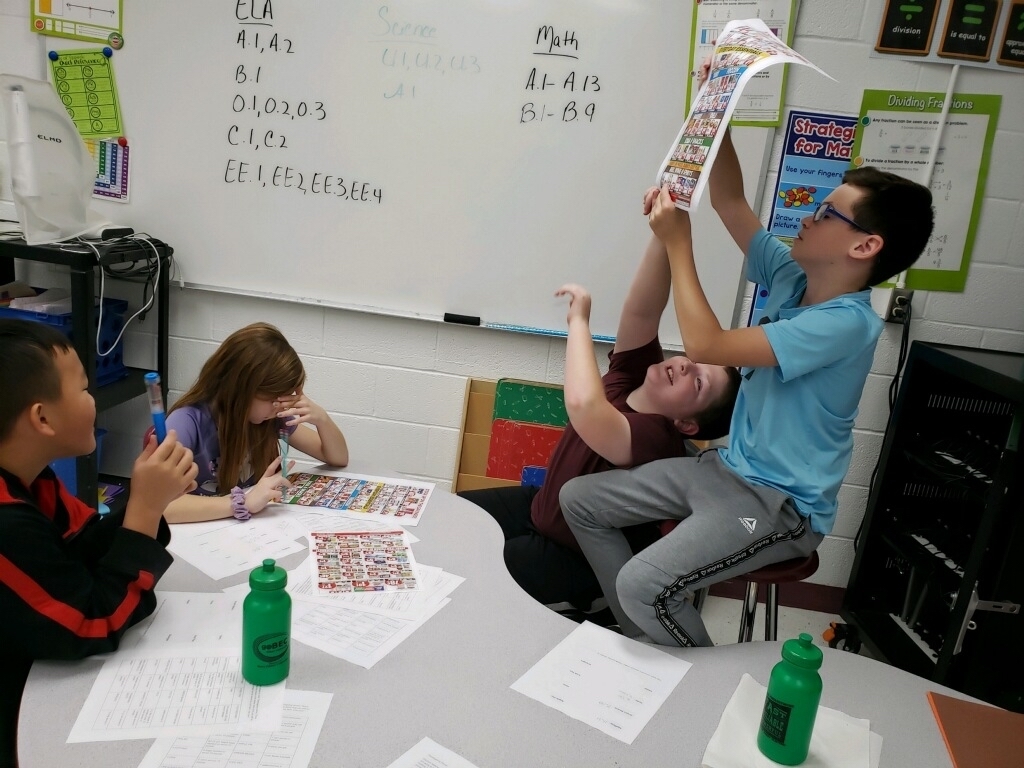 Due to the weather, the bonfire outside for tonight has been cancelled. The Maroon/White games and STUCO games are still planned to start at 5:30 in the gym. The meal will be in the Student Center after the games.

Today 4th Grade used their creative thinking and planning to become puppeteers and create their own balloon for the Macy's Thanksgiving Day parade.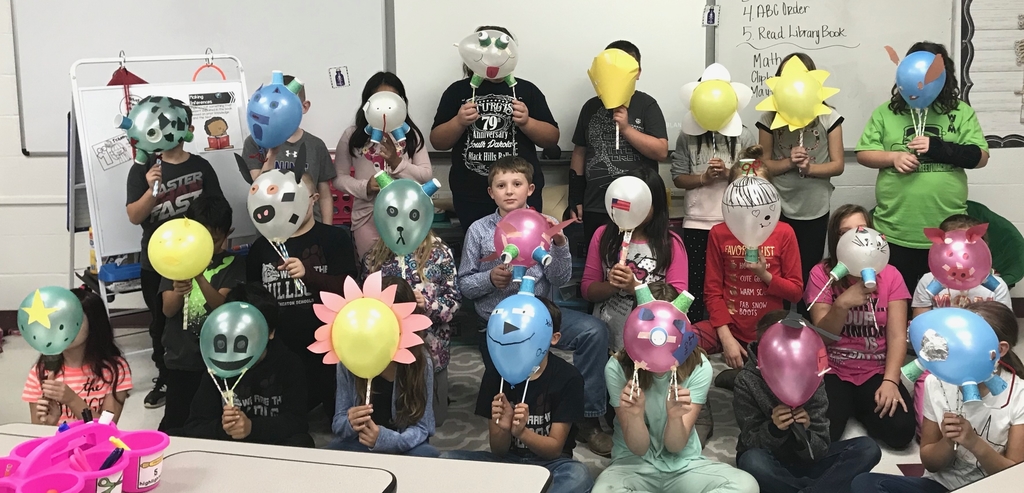 These elementary students got to enjoy a Limo ride for doing such a great job on one of our fundraisers. They also get to have a pizza party for lunch today. Great job kiddos!!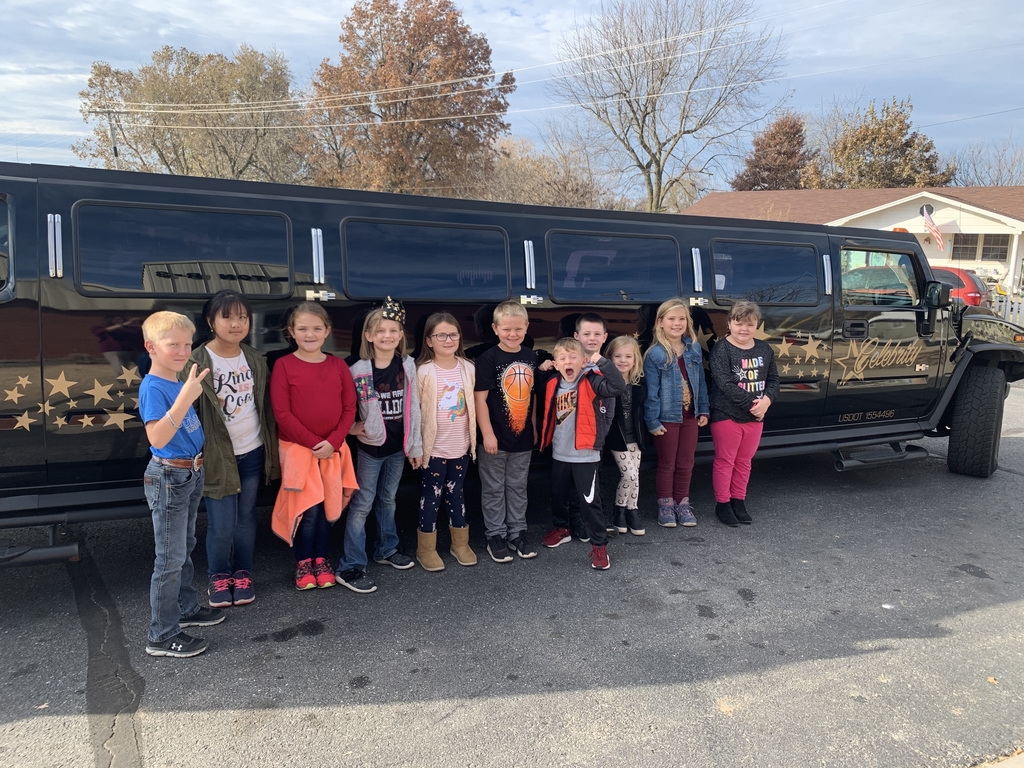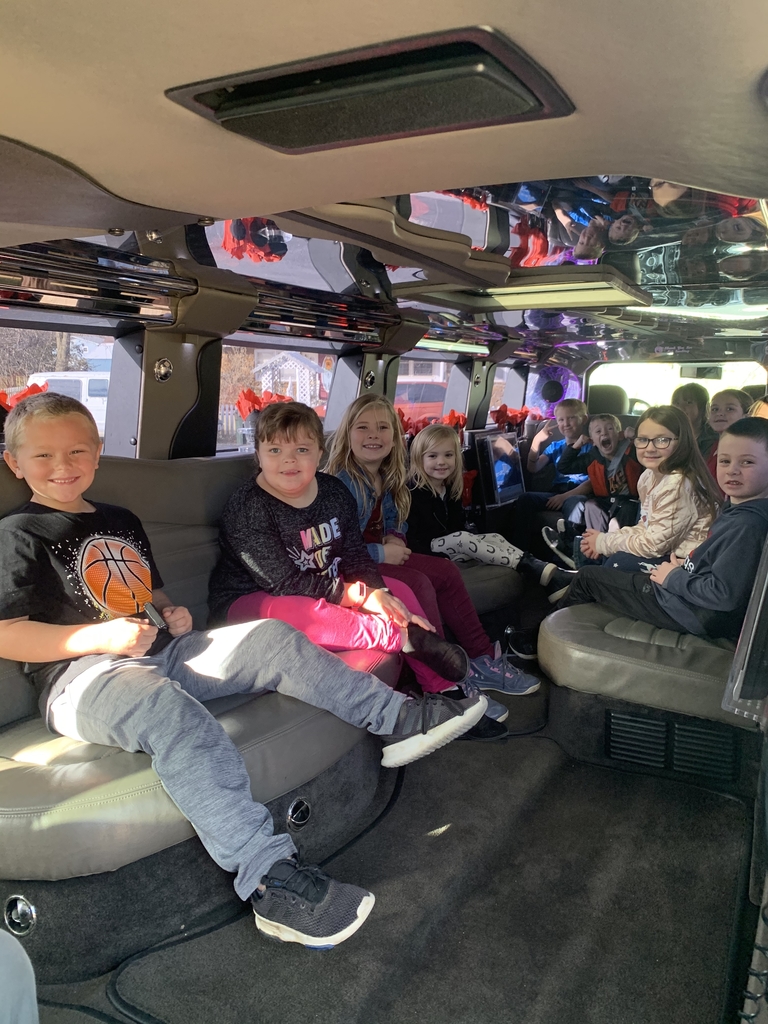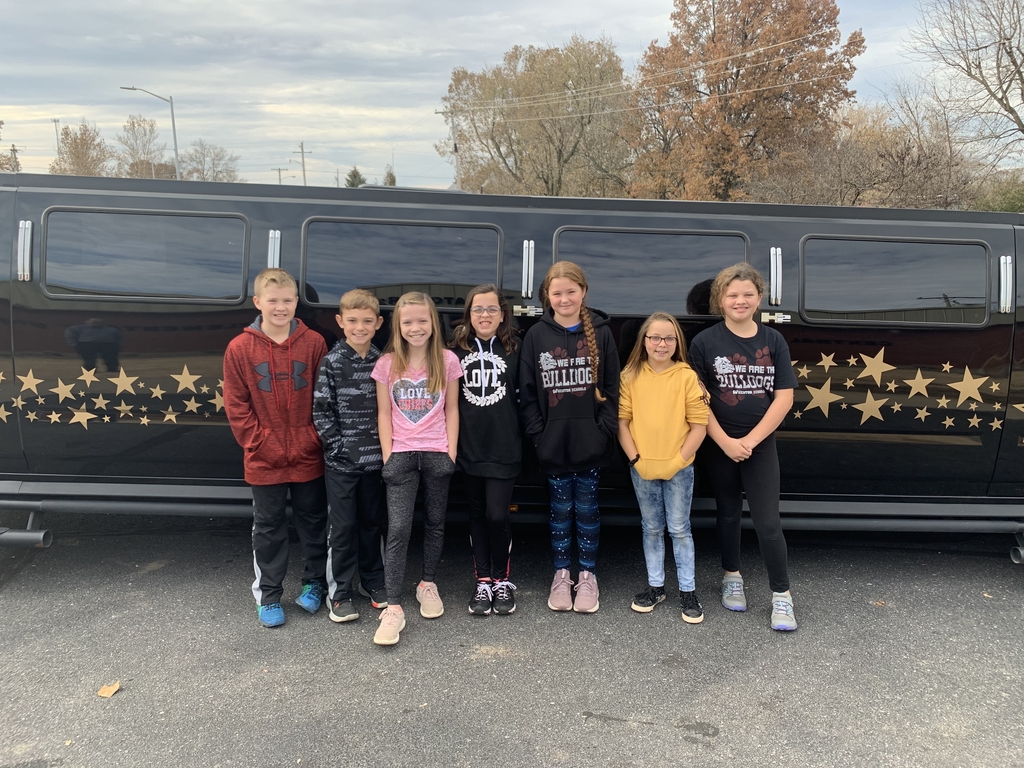 Barry Electric Cooperative talking to 5 graders about electricity safety. Thank you BEC!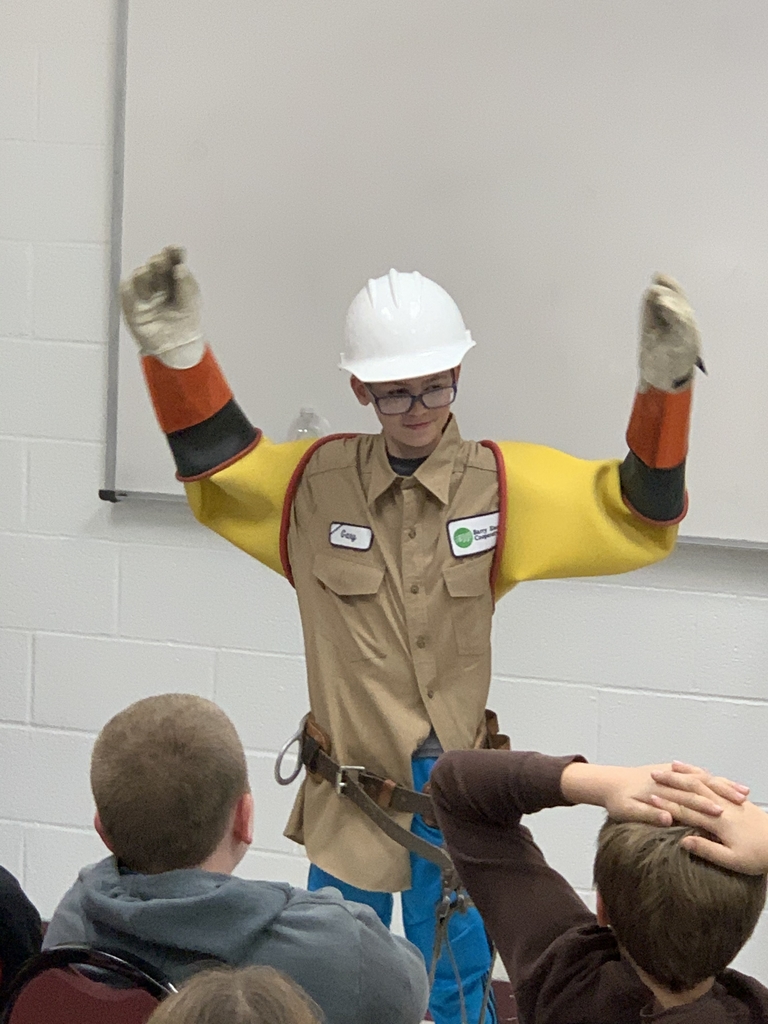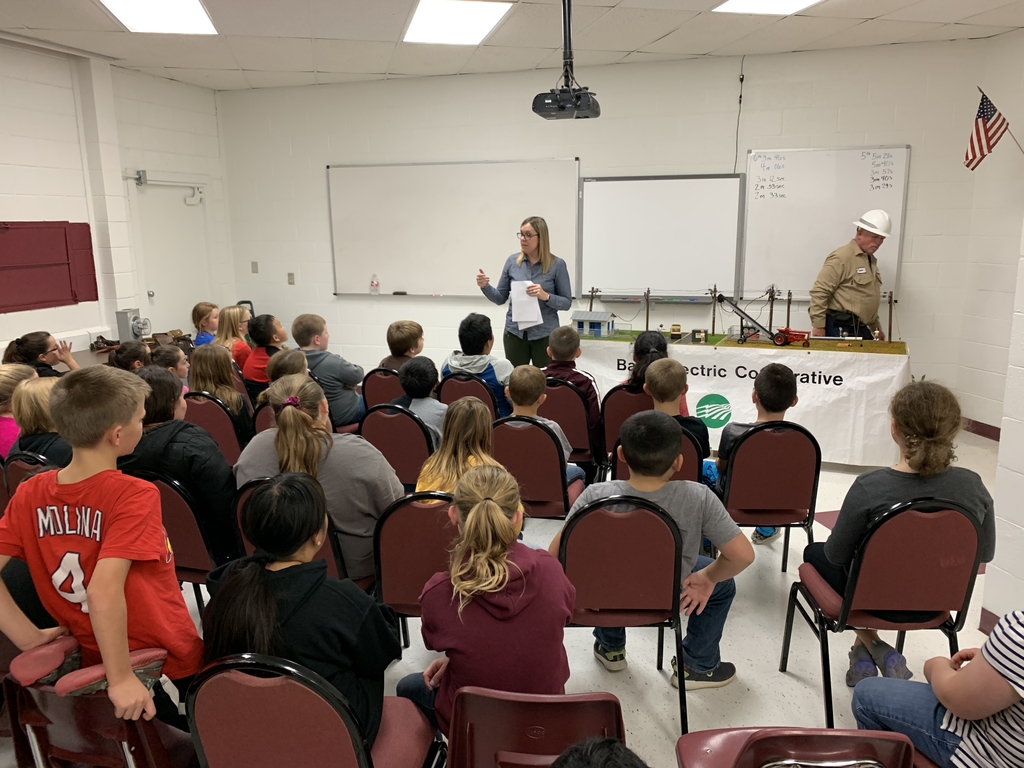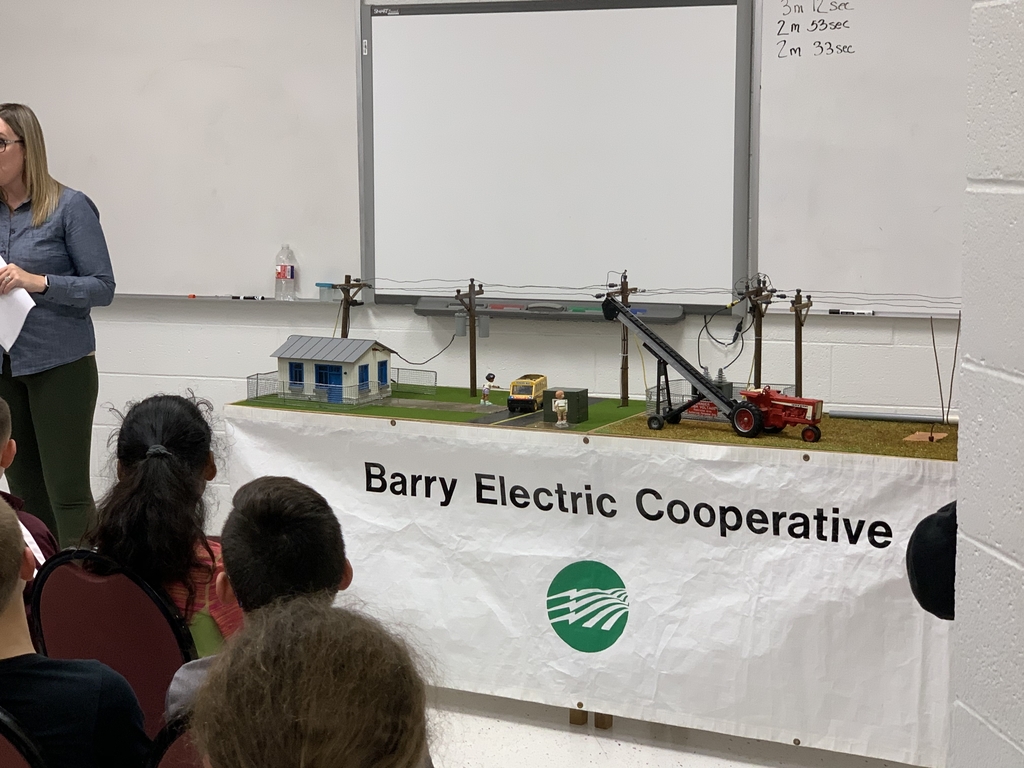 BONFIRE! Thursday night beginning at 5:30 p.m. Order of events: Bonfire festivities outside, Maroon & White games in the gym, then chili & soup provided by the Athletic Booster Club in the student center. SR/JR - desserts, SO - drinks, FR - crackers, Fritos, cheese. #WHSDogs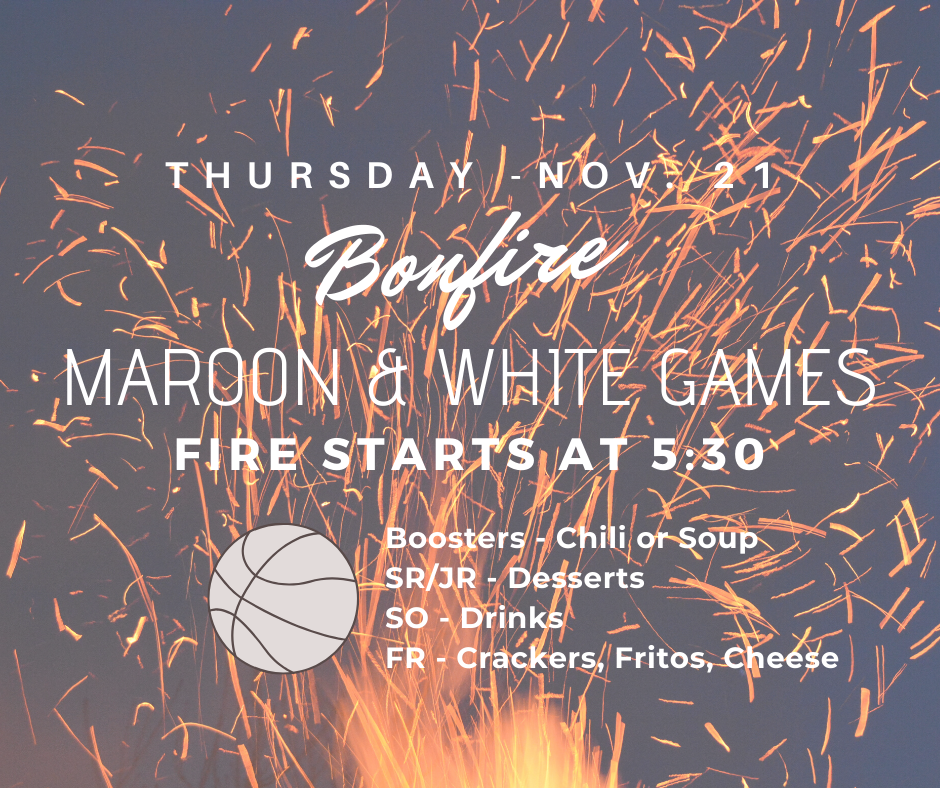 Congratulations to Cross Country runner Lori McNeill (Sophomore) for being voted Honorable Mention in the Southwest District!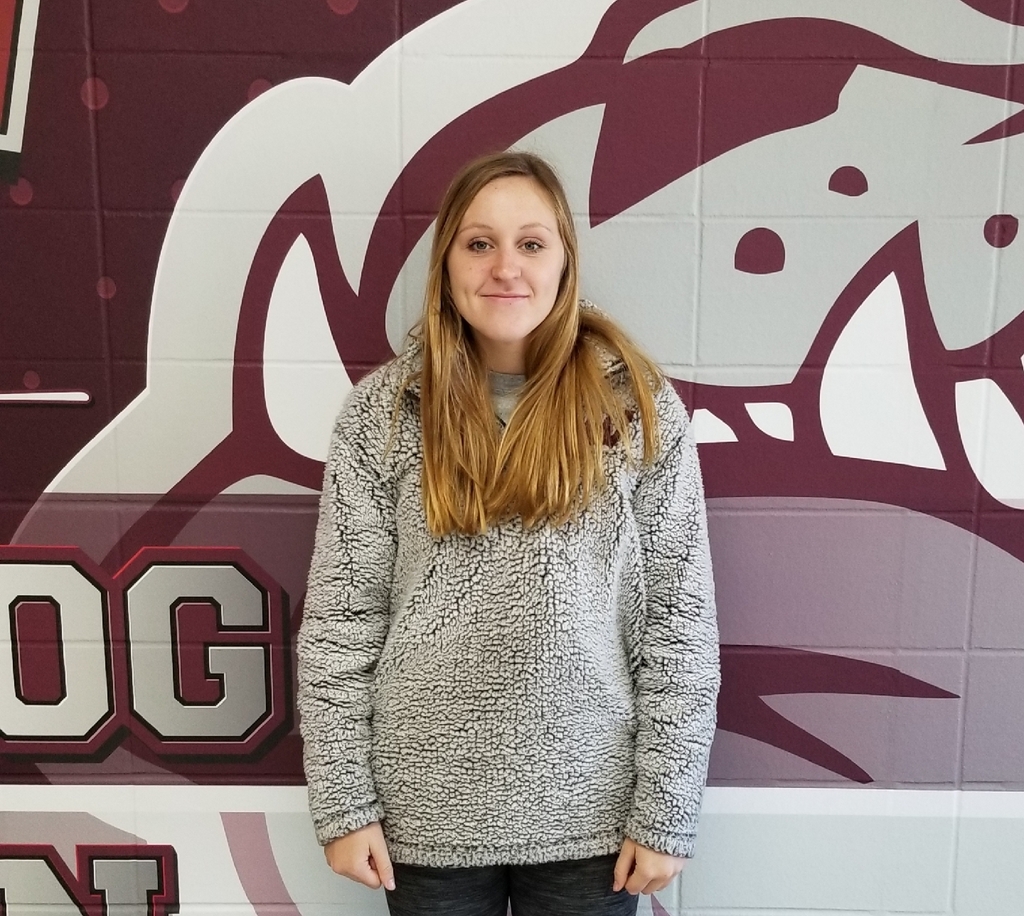 Tomorrow night is the boys basketball jamboree at Southwest! Admission will be voluntary and will be to help the Southwest School District's backpack program. If you are willing to help, donations must be the following items: individually wrapped peanut butter cracker packages, fruit cups, poptarts, granola bars, and/or individually wrapped cookies/animal cookies.

After the STUCO program, Veterans were treated to a dinner provided by the Wheaton School District. Thank you Mr. Bolton, Mr. Hendrix and the Wheaton FFA Chapter for making sure everything was delicious! #VeteransDay2019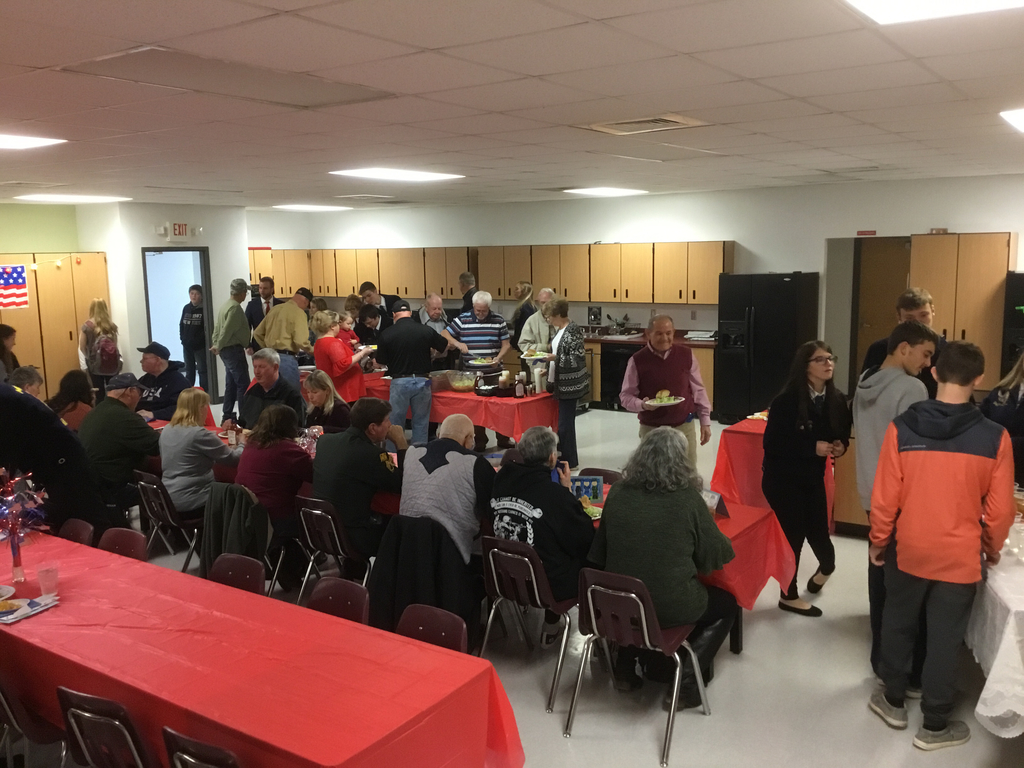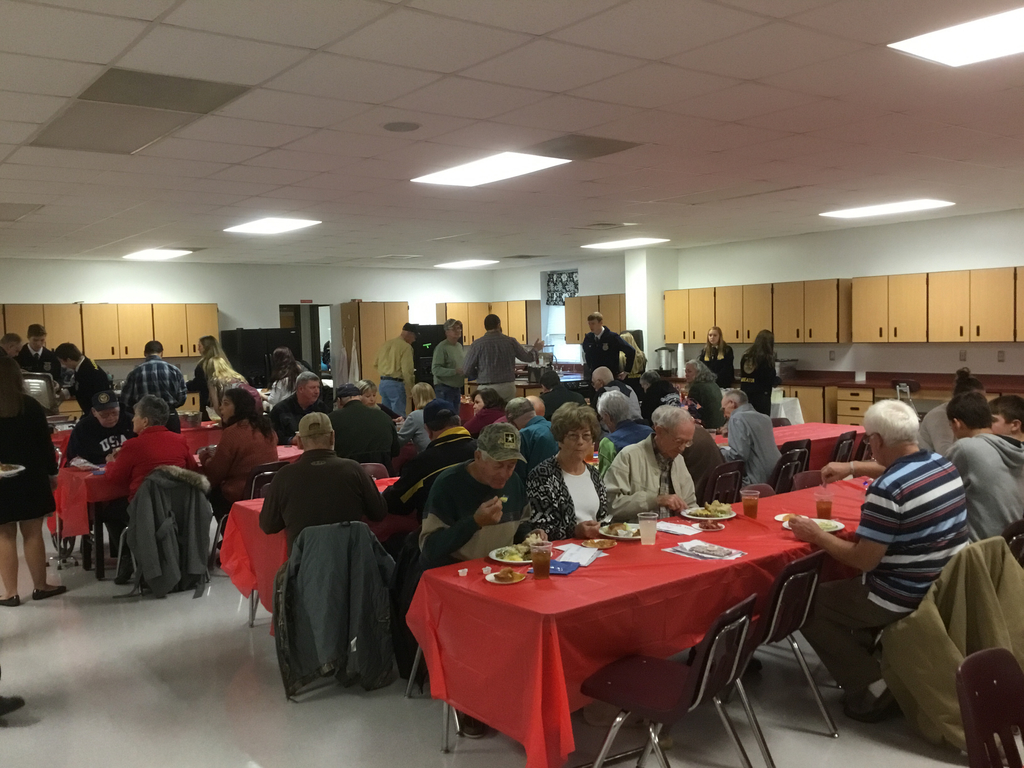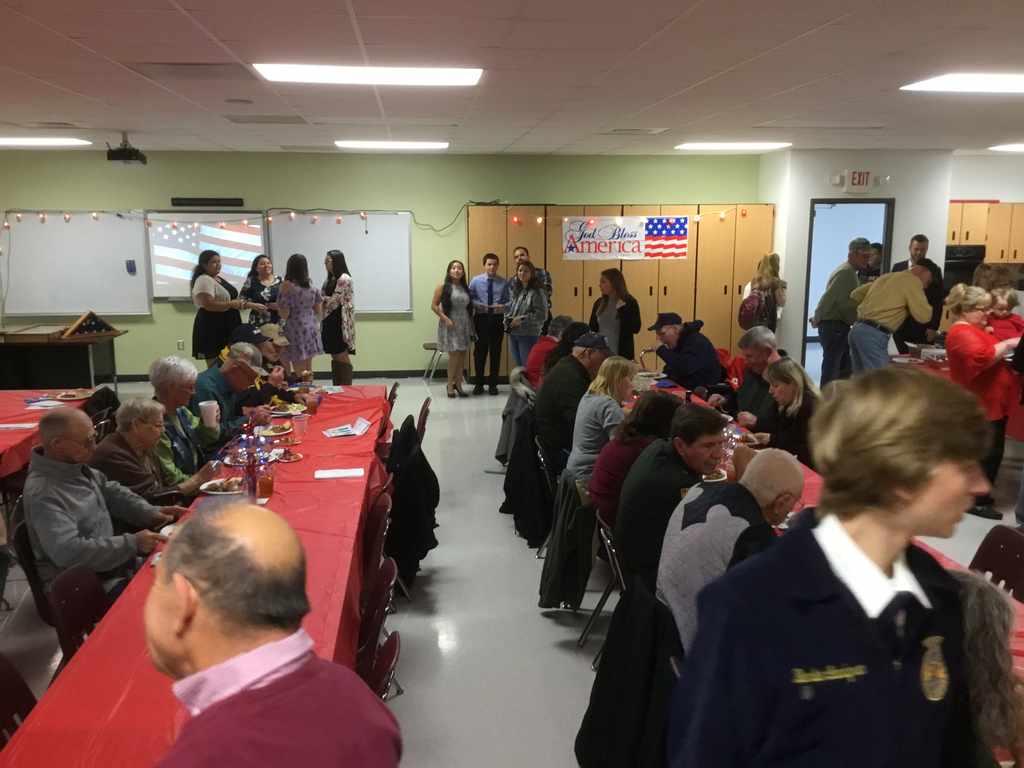 We are honoring our Veterans today! Thank your for your service and sacrifices for our country and it's citizens. #VeteransDay2019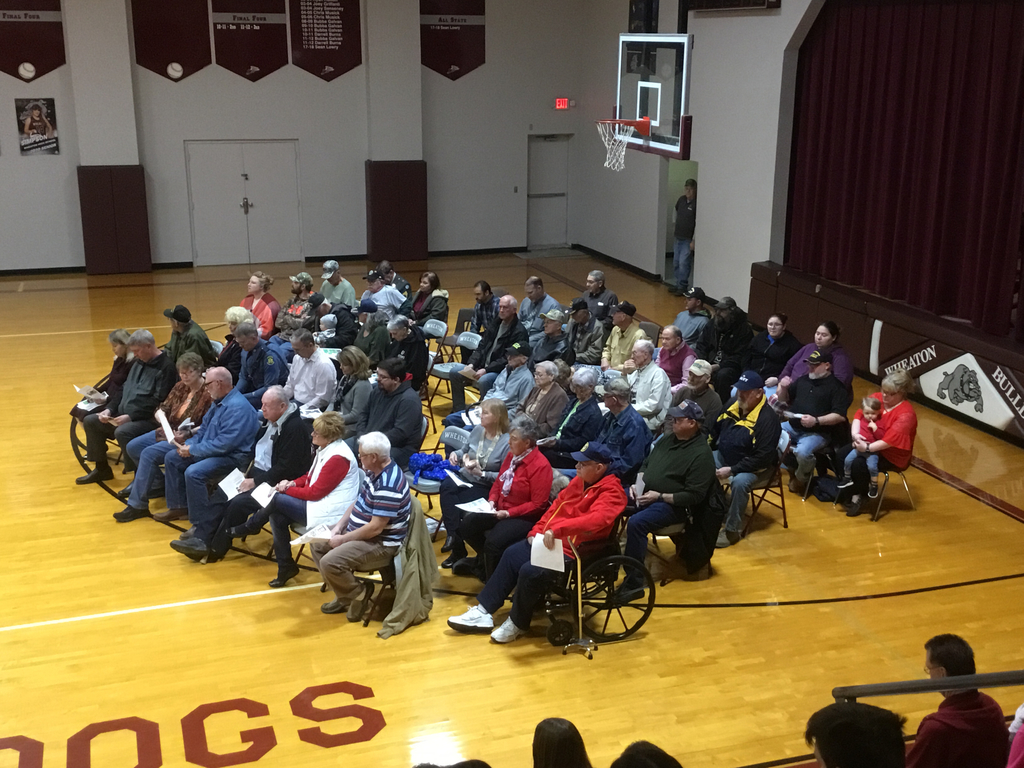 The Junior High Ag class is researching and creating a timeline of inventions that had an impact on American Agriculture.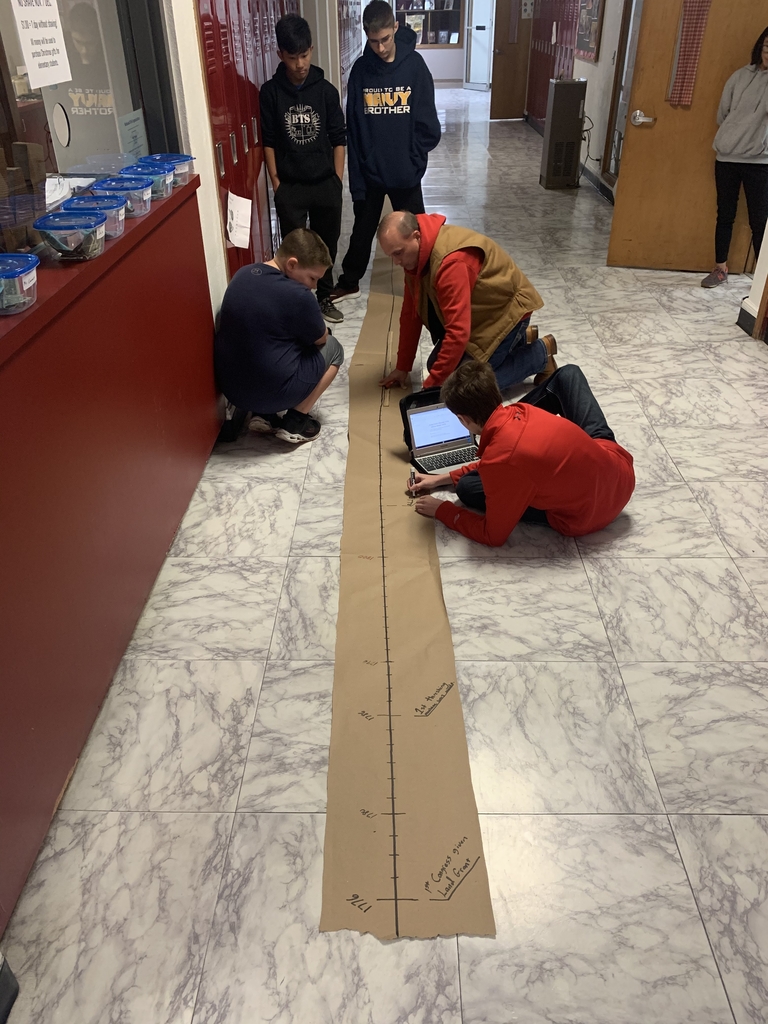 Good Luck at State, Lori! Proud to be a Bulldog!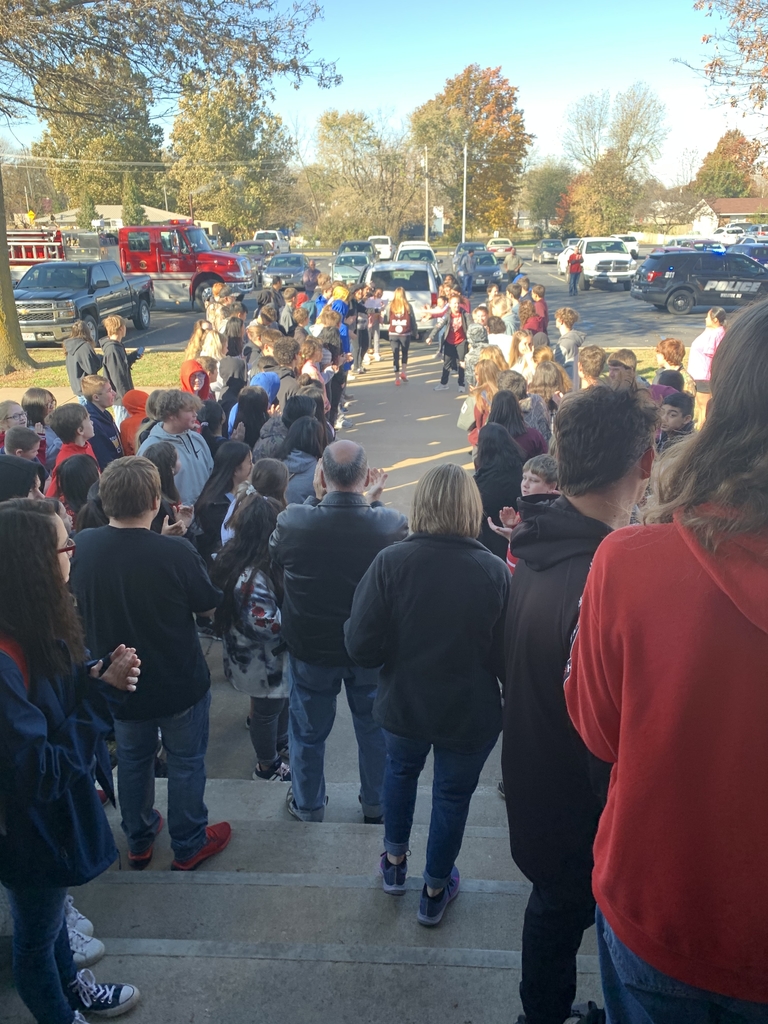 The boys basketball jamboree will now be at Southwest next Friday, November 15th. The Bulldogs will play Diamond at 6:45 and Southwest at 7:20.

Wheaton High School Student Council will be having their annual Veterans Day Assembly in the high school gymnasium at 10:00 AM on Veterans Day, Monday, November 11th. We will be honoring our Veterans and their families and their sacrifices for this great country of ours during the assembly. Everyone is welcome to attend and honor these great men and women. At 11:30 AM the FFA will provide and serve lunch for them and their families.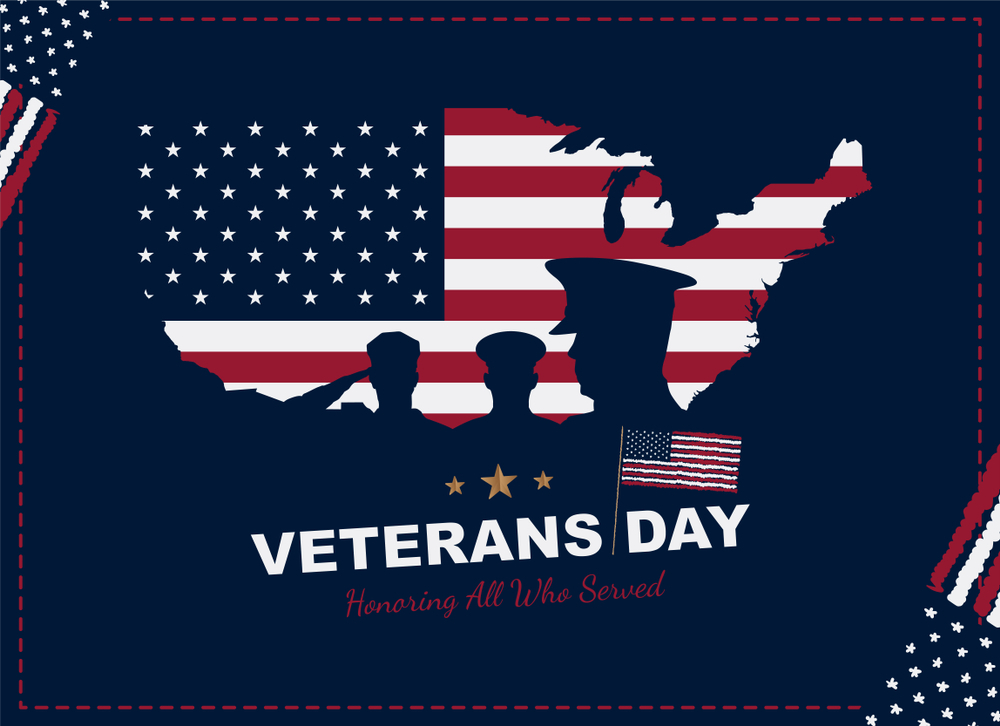 2019 FFA Barnwarming is this Friday, starting at 5:30 p.m. with dinner provided by members; see image. Candidates are as follows: Sr. - Sarah Brattin & Ricky Miller Jr. - Amy Cunningham & Justin Munday So. - Patti Vang & Grant Bradford Fr. - Zoey Martell & Kollin Garner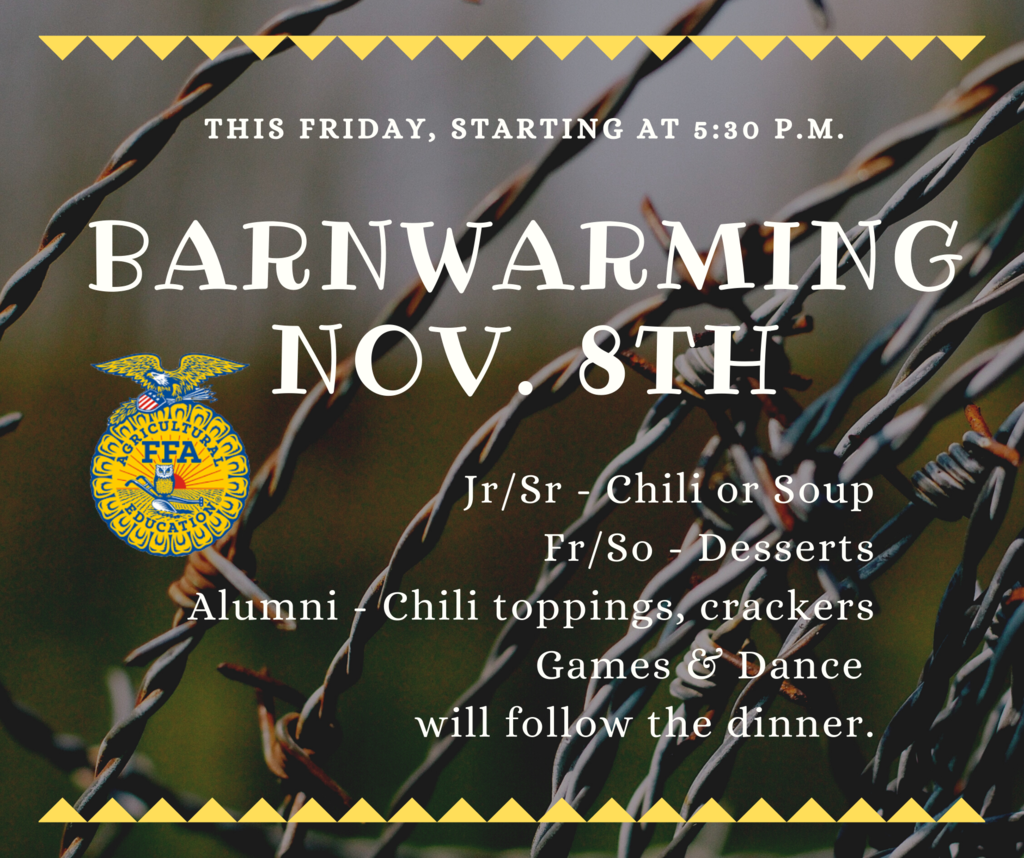 Congratulations to Allison Whitman and Adriana Barrientos. They were selected as winners in the Joplin Globe Veterans Day Essay Contest!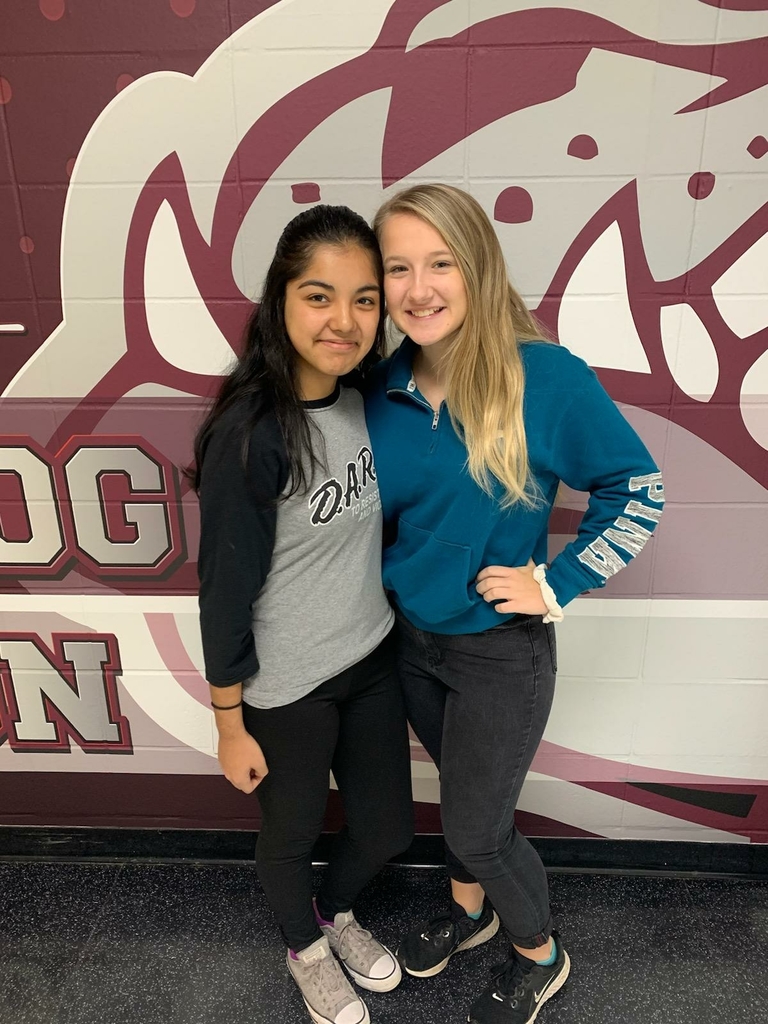 A few of our FBLA students attended the District 5 Social Media Workshop today in Aurora. We took the #FBLAchallenge to build awareness about the #seizetheawkward campaign. #WHSDogs